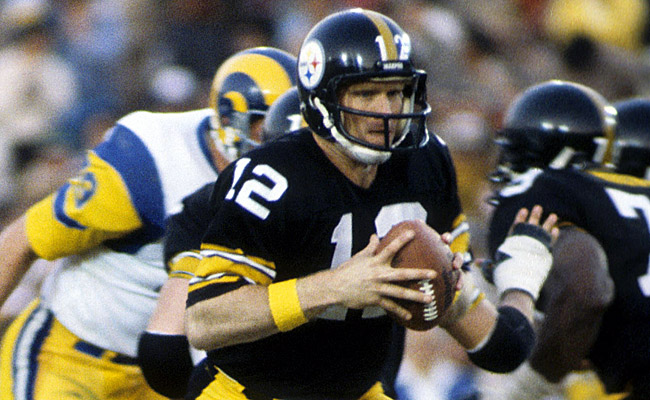 Was this the greatest Super Bowl performance by a QB?
Click Like to vote.

Terry Bradshaw, Pittsburgh Steelers
Super Bowl XIV
Pittsburgh Steelers def. Los Angeles Rams, 31-19
Game Stats:
• 14/21, 309 yards
• 14.71 yards per pass (Super Bowl record)
• 2 TD, 3 INT
• 66.7% completion rate
• 101.9 passer rating
• Super Bowl MVP
Dan Fouts: "This was one of the classics. He had such a great arm. I remember him wagging his finger in the air -- 'We're number one' -- and he deserved it."
Click here to return to the list of 24 Super Bowl QB performances.