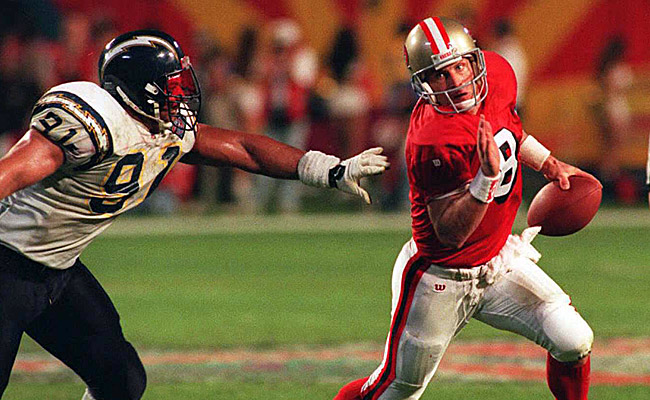 Was this the greatest Super Bowl performance by a QB?
Click Like to vote.

Steve Young, San Francisco 49ers
Super Bowl XXIX
San Francisco 49ers def. San Diego Chargers, 49-26
Game Stats:
• Super Bowl MVP
• 24/36, 325 yards
• 6 TD (Super Bowl record)
• 66.7% completion rate
• 134.8 passer rating (5th best of all-time)
Rich Gannon: "There was a lot at stake for Steve Young after having played behind Joe Montana for many years. This was his chance to win his own Super Bowl. He was almost flawless in passing for six touchdowns. It was one of those nights where you don't really remember the ball ever hitting the ground. It was one of the best Super Bowl performances ever that I can remember."
Click here to return to the list of 24 Super Bowl QB performances.