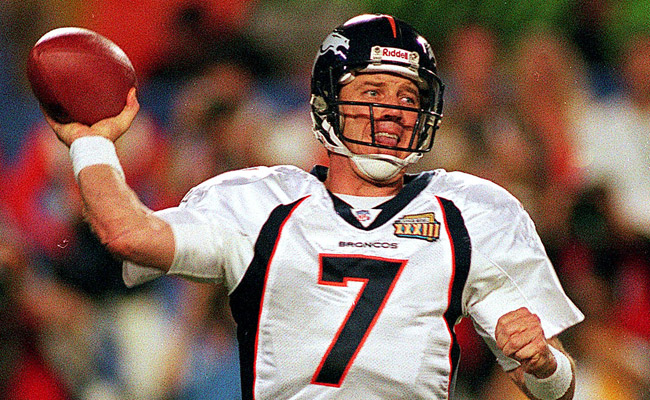 Was this the greatest Super Bowl performance by a QB?
Click Like to vote.

John Elway, Denver Broncos
Super Bowl XXXIII
Denver Broncos def. Atlanta Falcons, 34-19
Game Stats:
• 18/29, 336 yards (8th most of all time)
• 1 TD, 1 INT
• 62.1% completion rate
• 99.2 passer rating
• 80-yard TD pass (tied for 3rd longest of all-time)
• Super Bowl MVP
Dan Marino: "This game was the ultimate way for John Elway to retire -- two consecutive Super Bowl victories and the MVP of Super Bowl XXXIII."
Click here to return to the list of 24 Super Bowl QB performances.