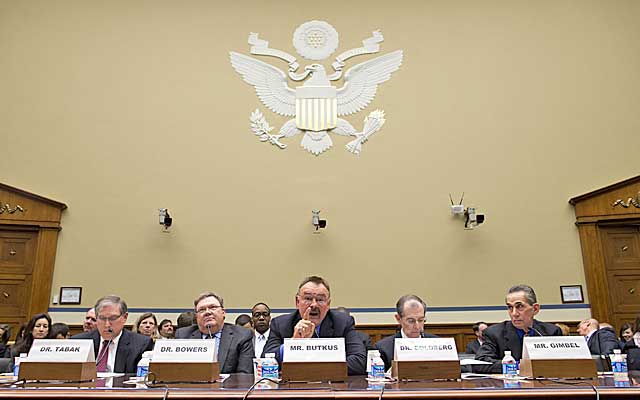 The memorandum from the Congressional Committee on Oversight and Government Reform asks a question at the beginning of a document called -- "HGH Testing and the NFL: Is the Science Ready?"
Interesting question, sure, but it's what's at the end of the document that seems to unintentionally answer Congress' own question. Those final paragraphs read: "Identifying and punishing users of performance-enhancing drugs, such as HGH, in professional football and other sports, protects the integrity of the NFL and other leagues, as well as the health of their players. More importantly, as NFL players and other professional athletes are role models for millions of young people, the absence of HGH testing in these sports remains a serious concern. Implementation of a robust HGH testing program in the NFL sends a message to young athletes that the professional athletes they admire do not tolerate performance-enhancing drugs at the sport's highest levels.
"Every week of football played without a test for HGH endangers the game and sends a message to young athletes that HGH is tolerated at the game's highest level. Since the CBA was signed on August 4, 2011, youth leagues, middle schools, high schools and colleges have played two entire football seasons without HGH testing at the professional level.