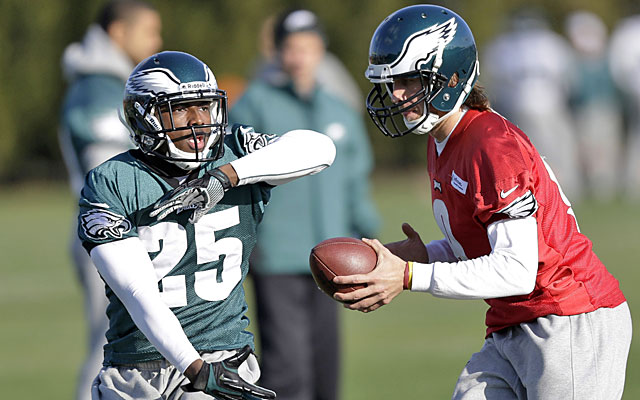 PHILADELPHIA -- LeSean McCoy will start at running back for the Philadelphia Eagles against Washington on Sunday in his first game back after missing four because of a concussion.
Rookie Bryce Brown filled in nicely for McCoy, running for 347 yards and four touchdowns in his first two career starts. But Brown had just 40 yards in the next two games and fumbled four times in four games.
Coach Andy Reid said Brown will rotate in with McCoy.
Michael Vick will be the No. 3 quarterback behind starter Nick Foles and Trent Edwards because of his extended layoff. Vick has missed five games with a concussion.
The Eagles (4-10) are trying to play spoiler against the Redskins (8-6), who are in a three-way tie for first in the NFC East.