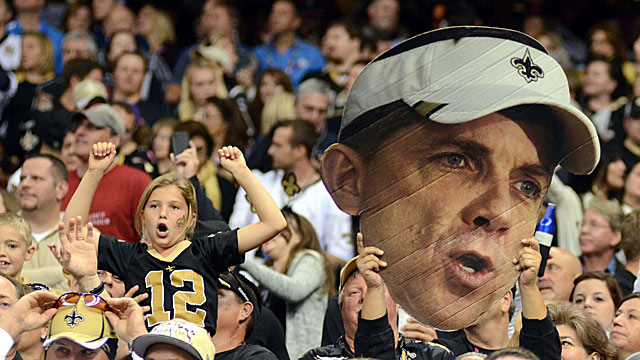 Scott Fujita, one of the former New Orleans Saints players accused in the now infamous Bountygate scandal, told me at the beginning of the case: I'm innocent and one day I'll be proven innocent. He was right on both.
More on Top 10 stories
Related content
More from Eye on
In the end, the case demonstrated that while commissioner Roger Goodell has extreme power, that power still has its limits. Bountygate was in many ways a turning point in relations between the players and Goodell. Players would no longer be intimidated by Goodell and would use civil court more than ever before as a means to challenge his authority. The bounty scandal began with the NFL saying the Saints ran a scheme paying players to injure others. The league said it had tens of thousands of pages of documentation and proof of their claims.
Goodell suspended coach Sean Payton for the year and punished assistant coaches Gregg Williams and Joe Vitt, general manager Mickey Loomis, and players Fujita, Will Smith, Jonathan Vilma and Anthony Hargrove. It seemed like an open and shut case for the league. But legal actions by the players, and public skepticism about the league's evidence, led to Goodell appointing former commissioner Paul Tagliabue as an independent fact-finder.
While Tagliabue agreed with many of the league's findings he threw out the discipline against the players. Tagliabue found Fujita totally innocent of all accusations just as Fujita had predicted.