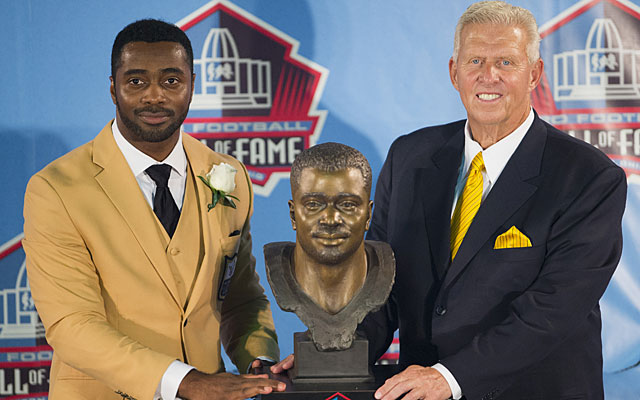 NEW ORLEANS -- Bill Parcells was a jerk. Bill Parcells is a legend.
It was 1997. Parcells was coaching the New York Jets. The team had just won a brutal game against the Patriots. In that game, linebacker Pepper Johnson tore a tendon in his leg and was going to miss the rest of the season. Johnson and Parcells were extremely tight, their relationship almost like father and son.
Johnson sat slumped on a training table in a corner of the locker room and Parcells called the entire team around Johnson. Parcells told the players how Johnson was one of the greatest players he had ever known. It was a highly emotional speech and those in the room say Parcells and many of the players had tears in their eyes. It was a truly unifying moment for the team.
Bill Parcells was a jerk. Bill Parcells is a legend.
More on NFL
Column

Related links
| | |
| --- | --- |
| | Super Bowl XLVII |
NFL coverage on the go
Bob Kratch was an offensive lineman who played a decade in the NFL, many of those years with Parcells. While playing for Parcells with the Patriots in the mid-1990s, Kratch spent nine days in the hospital with pneumonia and a staph infection. At one point, he was being fed intravenously, and as a result of the infections, missed eight weeks of the season.
Kratch returned toward the end of that year and was understandably rusty. Understandable, that is, to everyone but Parcells.
"Kratch!" he yelled, "stop worrying about your lungs!"
Kratch once told me: "He did a lot of good things for me and I truly respect the guy. On the other hand, sometimes it was impossible to play for him. You win with him ... but he could be the nastiest person you ever met."
And the smartest. And the greatest. And the meanest SOB in the room.
The two greatest motivators of players in history were Don Shula and Parcells. Shula motivated his team to a perfect season after an embarrassing loss to Dallas in the Super Bowl the year before. After that perfect season, still unmatched, the Dolphins won another Super Bowl.
Parcells was the other. He got more out of players than any coach I've covered in 20 years of covering the sport. They hated him. They cursed his name. Then they played their hearts out for him.
As an administrator, Parcells' record is mixed. As a coach, it's not. He won two Super Bowls with the Giants. He transformed a New England franchise that had sunk into the abyss after getting embarrassed by Chicago in the Super Bowl some years earlier. He took the lowly Jets to the AFC title game. His time in Dallas was pedestrian but the Cowboys haven't done much since.
Parcells won using ruthlessness and an unforgiving nature. He controlled the message by controlling the media. Some writers were genuinely scared of Parcells, as were some players.
There simply couldn't be a Hall of Fame without Parcells.
Parcells was interviewed after it was announced he made the Hall and he was asked what, exactly, is a Bill Parcells player? His response: a player that loved the game and wanted to pay the price.
And that's what Parcells understood more than almost any coach. He didn't just solely know what that price was to be great. He knew how to extract that equivalent from everyone around him.
One Jets player once told me that playing for Parcells was like being in hell.
But they played for him. They bit their tongue, mostly, because Parcells took them places they had never gone. He took them to the playoffs and to Super Bowls.
He was a great, historic winner who did things as a coach that may never be duplicated.
Bill Parcells was a jerk. Bill Parcells is a legend.
And now he's also a Hall of Famer.