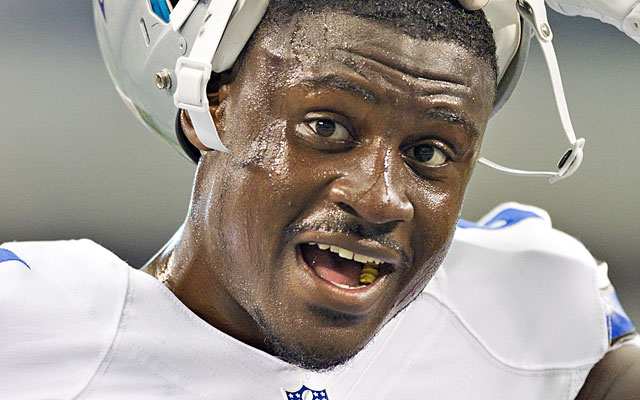 They should just say no. Refuse to take the Wonderlic or any standardized test this week at the scouting combine. Why don't they do that? Why won't the NFL's top draft prospects unite as one and just say no?
Maybe it has never occurred to them, or to the agents representing them. Maybe it should occur to them. Maybe this column will make it happen, if not this year -- sometimes a seed takes more than a few hours to germinate and bloom -- then next.
Because the standardized test portion of the combine is more hurtful than helpful. That's an easy threshold to top, seeing how the Wonderlic -- or whatever test is introduced this year -- isn't helpful at all. As in, it doesn't help predict a prospect's NFL future whatsoever.
That's not me talking. That's a series of studies that have concluded, independently, that a prospect's score on the Wonderlic has no bearing on how he will perform in the NFL ... or even where he will be drafted.
To recap: The Wonderlic neither predicts a player's NFL future nor affects where he will be drafted.
More on NFL Draft
Related links
NFL coverage on the go
And still it's used, and not used for good but for bad. It's used as a hammer by media and fans who get their hands on scores and congratulate those who did well, yes, but who have more fun mocking those who don't.
It happened last year to LSU cornerback Morris Claiborne, whose intellect was mocked brutally. I defended Claiborne, attacking anyone who would ridicule his Wonderlic score, but then it was pointed out that I was a hypocrite. That I had done something similar to another prospect a year earlier. And maybe I had. Here's the tweet in question. See for yourself.
Shame on me, then. Shame on any of us who would use a person's Wonderlic score against him, as if it matters in the grand scheme of things. It doesn't matter, not any more than a short person's height matters, or a bald person's scalp matters. We are who we are. We were born with certain genetics, good and bad, so who are we to mock someone because their genetic code isn't quite as sterling, in a specific area, as ours?
That's why I have no qualms about naming Morris Claiborne in this story. I'm not ashamed of him. I hope he's not ashamed of himself, either. He scored low on the test. So what? He still was drafted No. 6 overall by the Dallas Cowboys -- who traded up on draft day to get him, because they wanted him that badly -- and he still had an encouraging rookie season in 2012, and he's still considered the future of the Cowboys' secondary. Morris Claiborne, if he stays healthy, will have a great time over the next decade before retiring in his 30s with enough money to never have to work again.
And we're going to mock him for a test score?
IQ matters in some fields, I'll grant you that. A doctor can't be a doctor without the ability to score high on standardized tests. Same for a rocket scientist, and lots of other fields. But we're not talking about those fields. We're talking about a football field, where athleticism and reflexes and reaction time -- watching a play unfold and knowing what to do immediately, not poring over a written question and answering it correctly -- matters.
If two trains leave Los Angeles and New York at 6 p.m., and the westbound train is traveling 300 mph and the eastbound train is traveling 200 mph, in which time zone are they likely to meet?
Who cares?
If a football is thrown to a receiver, can the receiver get open? And can he catch it or not?
High test scores don't matter. Not in the NFL. Mike Mamula scored a 49 out of 50 on the Wonderlic. That's genius level. Remember Mamula? As a bust, sure you do. Browns tight end Benjamin Watson, a physical freak, scored a 48. Nice career, but never a star.
Dan Marino scored a 15. So did Jim Kelly and Terry Bradshaw. Those are three of the better quarterbacks in NFL history, all of whom scored below average, whatever that means, on the Wonderlic. Didn't matter, obviously. Jeff George scored a 10 before the 1990 draft, and it mattered so much that he was picked first overall and passed for 27,602 career yards and 154 touchdowns.
Every year, though, the charade continues. The NFL offers the Wonderlic. Players, some of whom refuse to run or throw at the combine, take it. No questions asked. Why do they do it?
Why?
The score doesn't matter, unless the player bombs it. And then it matters to the media -- to a jackass like me -- way too much.
End the charade, 2013 NFL Draft prospects. Don't take the test. What's the NFL going to do -- refuse to draft all of you?