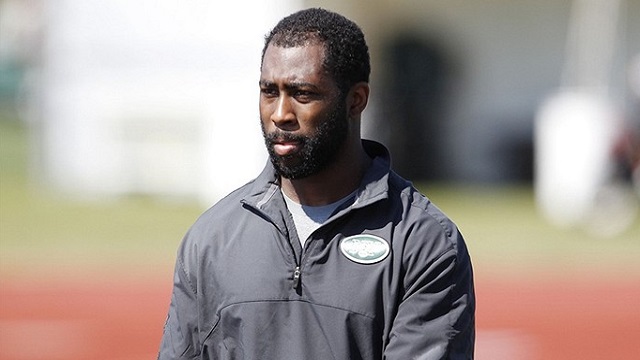 Team overview: There will be an air of change for the Jets in 2013 -- whether for better or worse remains to be seen. New York replaced its general manager and both coordinators after a 6-10 season that included three straight losses to close out the season and a feeling of disarray surrounding the franchise. Marty Mornhinweg will attempt to change the offense from its ground-and-pound philosophy to a more open, passer-friendly attack. Dennis Thurman -- the new defensive coordinator -- spent last season as the team's secondary coach. He'll be tasked with shoring up a front that was near the bottom of the league in rushing yards allowed. And GM John Idzik is on the hunt for players to fill out the roster -- and he's apparently shopping some of the Jets' best players, as well.
[Related: CBSSports.com's Top 100 free agents]
What the depth chart tells you: The Jets need skill players in the worst way. As much as the offense became a laughing-stock, the O-line was actually one of the best in the NFL according to ProFootballFocus.com. The problem was the ineffectiveness of quarterback Mark Sanchez, running back Shonn Greene and a host of middling wide receivers. Greene and tight end Dustin Keller will become unrestricted free agents March 12, so deciding what to do with them will be one of Idzik's first major decisions.
In terms of additions, the Jets absolutely must acquire more skill, althouth there's not a ton of talent on the open market available. New York did claim wide receiver Braylon Edwards late last season (though he will be an unrestricted free agent, as well) and, should the front office let Greene go, the door could open for running backs Bilal Powell and perhaps the speedy Joe McKnight.
Ideal free agency and draft strategy: So, yes, the Jets need skill players. Beyond that, Idzik and the front office have been active in trying to find some quarterback competition for Sanchez. Tim Tebow will be released, it appears, and that leaves Greg McElroy and Matt Simms to challenge Sanchez. Brady Quinn and David Garrard are names that have been bandied about to add some depth at quarterback, but don't be surprised if New York takes a QB in the draft, though their first-round pick will likely be used on a big name defensive end or outside linebacker to shore up the run defense.
Beyond that, the Jets will likely focus on what to do with cornerback Darrelle Revis and safety LaRon Landry, with Landry set to become an unrestricted free agent. Still, priority No. 1 must be bringing in some help on offense to surround Sanchez, whether that means re-signing Edwards or taking a flyer on a free agent like Danny Amendola -- or both.
What will happen: The Jets have plenty of need -- but not plenty of money. Their projected cap figure leaves them just $8 million under, so there isn't much wiggle room. They will free some space by releasing Tebow and perhaps bring in a big name by trading Revis -- as difficult as that may be -- but will it be enough to make a difference? Chances are they'll add a few names on offense to complement Sanchez, but it appears that Greene and Keller -- though the tight end has said he wants to stick around -- will be in different uniforms next year. 
In sum, it could be a new-look team, but the same result.
-- By Evan Hilbert

Click on the dropdown above to find previews for all 32 teams as we head into free agency.