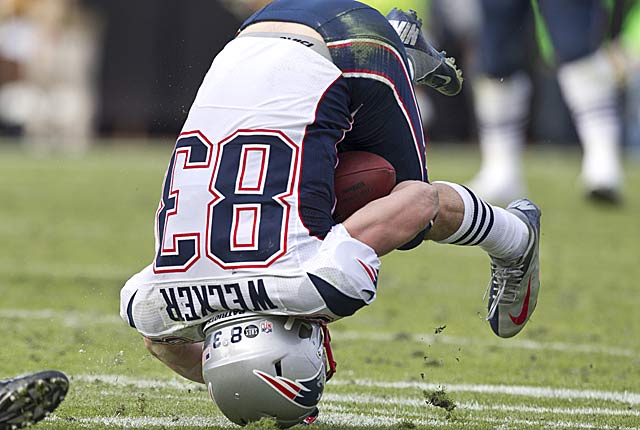 These are the players who deserve a pat on the back. Not because they're good but because they're good and remain, in some ways, vastly underappreciated. There are some stars on this list and yes, stars can be underrated, especially when you're a running back toiling alongside a horrible quarterback, or a wide receiver dissed by his own franchise.
Most of these players are not stars. Their orbit does not sail through Forbes' list of the most influential athletes. It goes through the mud and the snow and in the corner of the locker room where reporters aren't doing interviews.
More on NFL
Column

Related content
These are the most underrated players in football.
1. Maurice Jones-Drew, RB, Jacksonville: There isn't a tougher running back in football. The quarterbacks he's played with are a who's who of the downtrodden, the scrubbish, the interception machines. Names like McCown and Gabbert. And still he churns along. No excuses. No crying. Just production.
If MJD played in New York, he'd be hailed as a hero. If he played with Eli Manning, he'd have two rings. In an era where the passer dominates, Jones-Drew proves that backs still matter.
2. Andre Johnson, WR, Houston: How can Johnson be on both underrated and overrated lists? Because he's both. He's overrated because to be a truly devastating wide receiver, you need to score double digits in touchdowns at least once in your career. Johnson is 31 and was drafted in 2003.
But this is why he's actually underrated. Big time scorers should be able to, you know, score. Johnson hasn't because he is constantly double teamed (I've actually seen where he's been triple teamed and not infrequently). ESPN blogger Paul Kuharsky comprised several remarkable stats about Houston's over-reliance on Johnson. Johnson was targeted 58.1 percent of the Texans' pass attempts to wideouts, highest in football.
Quarterback Matt Schaub completed 70.9 percent of his throws to Johnson and had 31.6 attempts per interception. That's pretty damn good. Yet he completed 56.5 percent of his passes on 21.6 attempts per pick. That's pretty bad.
That doesn't just signal Schaub's reliance on Johnson. It also says Schaub doesn't trust the other receivers.
Johnson is underrated because in many ways he's the entire Houston passing game.
3. Sean Lee, LB, Dallas: Will be a star in this league. Almost already there. The only thing that kept him from being No. 1 was an injury last season.
4. London Fletcher, LB, Washington: The old man who has a remarkable 195 consecutive starts. In a nasty, violent sport this achievement will go down as his most stunning, and that's saying something.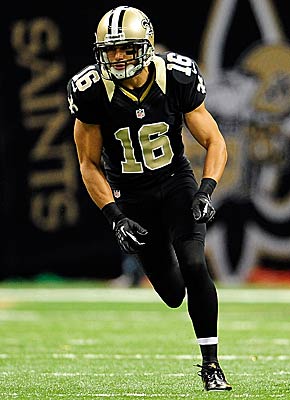 5. Matt Forte, RB, Chicago:
Forte gets injured (he missed four games in 2011 and one last season) and that will be the counter-attack picking him for this list, but imagine that crappy Bears offense without Forte. Imagine if you had to rely on Jay Cutler, the interception machine. Forte has had 1,000-yard seasons in three of his five seasons and the other two were 929 yards and 997 yards. In four of his five seasons, he's caught at least 50 passes. He's one of those weapons who isn't noticed until he's caught an 89-yard pass for a touchdown, which he has done.
6. Wes Welker, WR, Denver: It's difficult to call Welker, a Pro Bowler, underrated. But he's maybe the most underrated player in football the past 20 to 30 years.
Go ahead and tell me Tom Brady made him. I've seen Welker burn some of the best cover corners in the sport. Everyone has always underestimated Welker, undervalued him, even the Patriots, who let him walk to Denver.
7. Darren Sproles, RB, New Orleans: Sproles is listed at 5-6 and he might be sneaking in an inch or two. Sproles could easily be ranked higher on this list because he's integral in so many aspects of the game. From 2008 to 2011, Sproles became the first player with over 2,200 total yards in four different years. The constant image of Sproles is those little feet turning at the speed of light, some defender in his wake. He set a single season NFL record in 2011 with the most all-purpose yards in a single season with 2,696.
8. Duane Brown, OT, Houston: In one or two years, the NFL may be talking of Brown as the best offensive tackle in football. Right now, he's the guy most people couldn't pick out of a lineup despite not giving up any sacks.
9. Lance Moore, WR, New Orleans: He entered the league as an undrafted free agent and played his college ball at Toledo. That is what you call true underrated street cred. Moore might be the best second or third receiver in football, and his abilities take the pressure off Marques Colston.
10. Geno Atkins, DT, Cincinnati: It's not a coincidence that the Bengals' playoff resurgence is in conjunction with the growth of Atkins. He's that good but remains a hidden gem to many in the sport.