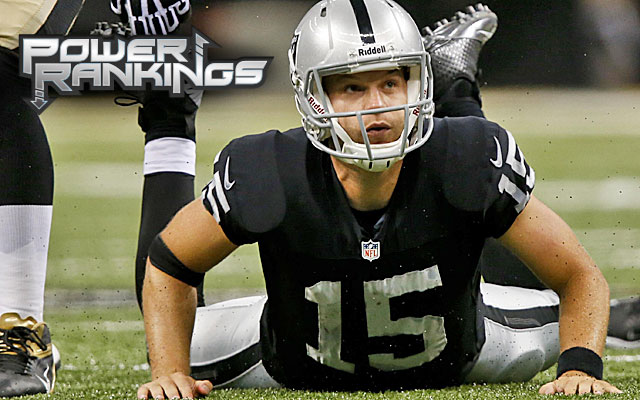 This is the first batch of Power Rankings that require an explanation.
The reason: To fend off your immediate desire to tear me to shreds if I don't have one.
After picking every game over the past two months, playing out the season to the Super Bowl, I had the Cincinnati Bengals winning it all. So why are they No. 7 here?
I offer coach-speak for that: It's not where you start, but where you finish.
So before you get crazy, the playing-out-the-season column from last week doesn't necessarily impact where teams are here in the Power Rankings.
Got it?
The Broncos stay in the top spot for now -- even with Von Miller suspended for six games. There is change at the bottom. The Oakland Raiders take over that spot from Jacksonville.
Did you see the Oakland offensive line last week against the Saints? Without Jared Veldheer at left tackle, they made the Saints look dominant up front. Was that Pat Swilling and Ricky Jackson?
Oakland is in for a long, long season. The Jaguars won't be much better, but they are ahead of the Raiders for now.
Just a reminder: Power Rankings differ from predictions. So calm the hell down.