NFL Monday QB: Greatest Super Bowl performances
| | | |
| --- | --- | --- |
| 1 | Bart Starr -- Super Bowl I | |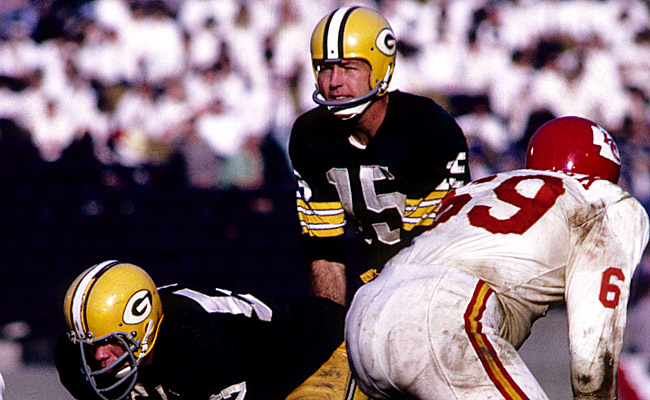 Was this the greatest Super Bowl performance by a QB?
Click Like to vote.

Bart Starr, Green Bay Packers
Super Bowl I
Green Bay Packers def. Kansas City Chiefs, 35-10
Game Stats:
• 16/23, 250 yards
• 10.9 yards per pass (6th best all-time)
• 2 TD, 1 INT
• 69.6 completion percentage
• 116.2 passer rating (10th best all-time)
• Super Bowl MVP
Dan Fouts: "I don't think Bart Starr gets enough credit for being one of the greatest quarterbacks of all-time. He won championships -- they weren't called Super Bowls before, but they were NFL Championships. He orchestrated that Packers offense to the first ever Super Bowl championship."
Click here to return to the list of 24 Super Bowl QB performances.