NFL Monday QB: Greatest Super Bowl performances
| | | |
| --- | --- | --- |
| 11 | Joe Montana -- Super Bowl XXIV | |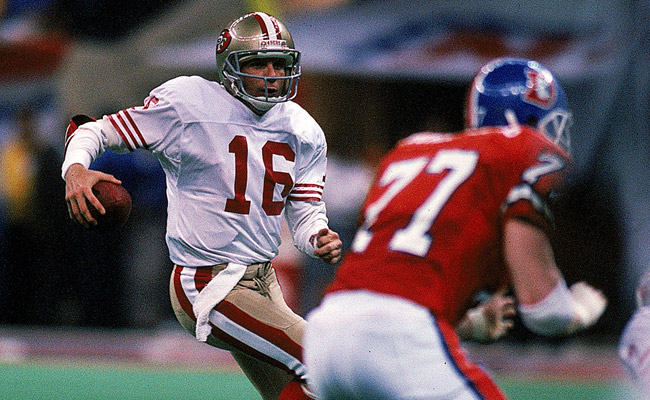 Was this the greatest Super Bowl performance by a QB?
Click Like to vote.

Joe Montana, San Francisco 49ers
Super Bowl XXIV
San Francisco 49ers def. Denver Broncos, 55-10
Game Stats:
• 22/29, 297 yards
• 5 TD (2nd most of all-time)
• 75.9% completion rate (3rd best of all-time)
• 147.6 passer rating (2nd best of all-time)
• Super Bowl MVP
Phil Simms: "That performance was everything that their offense was about. It was well planned and different from what everyone else was doing and it worked that day perfectly. Joe Montana threw the ball as well as I have ever seen him throw it."
Click here to return to the list of 24 Super Bowl QB performances.