NFL Monday QB: Greatest Super Bowl performances
| | | |
| --- | --- | --- |
| 12 | Troy Aikman -- Super Bowl XXVII | |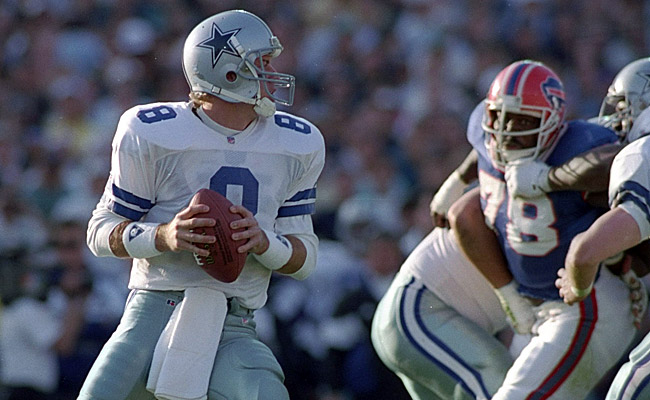 Was this the greatest Super Bowl performance by a QB?
Click Like to vote.

Troy Aikman, Dallas Cowboys
Super Bowl XXVII
Dallas Cowboys def. Buffalo Bills, 52-17
Game Stats:
• 22/30, 273 yards
• 4 TD (tied for 3rd best of all-time)
• 73.3% completion rate (6th best of all-time)
• 140.7 passer rating (4th best of all time)
• Super Bowl MVP
Dan Fouts: "It was such a dominant performance with Troy Aikman leading the way on offense by throwing four touchdowns, and the defense forcing nine turnovers. Unfortunately for the Bills, it was their third straight Super Bowl loss."
Click here to return to the list of 24 Super Bowl QB performances.