NFL Monday QB: Greatest Super Bowl performances
| | | |
| --- | --- | --- |
| 14 | Brett Favre -- Super Bowl XXXI | |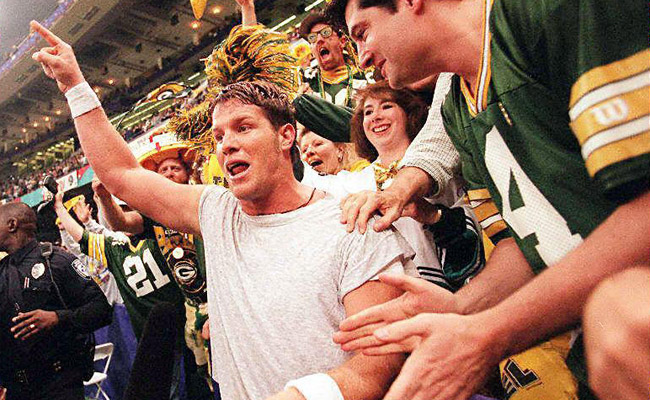 Was this the greatest Super Bowl performance by a QB?
Click Like to vote.

Brett Favre, Green Bay Packers
Super Bowl XXXI
Green Bay Packers def. New England Patriots, 35-21
Game Stats:
• 14/27, 246 yards
• 9.1 yards per pass
• 2 TD
• 51.9% completion rate
• 107.9 passer rating
• 81-yard TD pass (2nd longest of all-time)
Rich Gannon: "There was one play in the game that was an audible where he hit Andre Rison for a touchdown to break the game open. That led to the great shot of him celebrating by running down the field with his helmet off. It was a great night to be a Packers fan."
Click here to return to the list of 24 Super Bowl QB performances.