NFL Monday QB: Greatest Super Bowl performances
| | | |
| --- | --- | --- |
| 18 | Jake Delhomme -- Super Bowl XXXVIII | |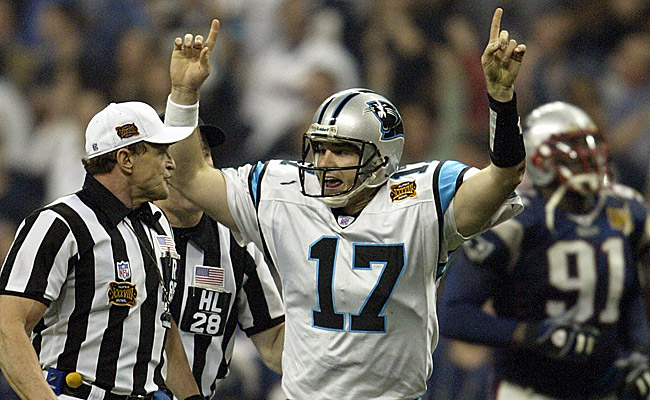 Was this the greatest Super Bowl performance by a QB?
Click Like to vote.

Jake Delhomme, Carolina Panthers
Super Bowl XXXVIII
New England Patriots def. Carolina Panthers, 32-29
Game Stats:
• 16/32, 323 yards
• 3 TD (tied for 6th most of all-time)
• 50.0% completion rate
• 117.1 passer rating (9th best of all-time)
• 85-yd TD pass (Super Bowl record)
Rich Gannon: "It was a stellar effort in a losing performance. He gave Carolina a chance to win, but unfortunately for him and the Panthers he was going up against Tom Brady and the New England Patriots."
Click here to return to the list of 24 Super Bowl QB performances.