NFL Monday QB: Greatest Super Bowl performances
| | | |
| --- | --- | --- |
| 19 | Peyton Manning -- Super Bowl XLI | |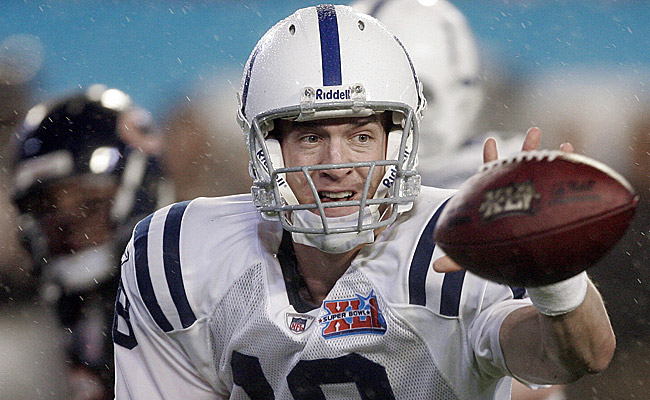 Was this the greatest Super Bowl performance by a QB?
Click Like to vote.

Peyton Manning, Indianapolis Colts
Super Bowl XLI
Indianapolis Colts def. Chicago Bears, 29-17
Game Stats:
• 25/38, 247 yards
• 1 TD, 1 INT
• 65.8% completion rate
• 81.8 passer rating
• Super Bowl MVP
Dan Marino: "Despite pouring rain throughout most of the game, Peyton Manning controlled Super Bowl XLI in spectacular fashion with his passing game in winning his first Super Bowl title."
Click here to return to the list of 24 Super Bowl QB performances.