NFL Monday QB: Greatest Super Bowl performances
| | | |
| --- | --- | --- |
| 2 | Joe Namath -- Super Bowl III | |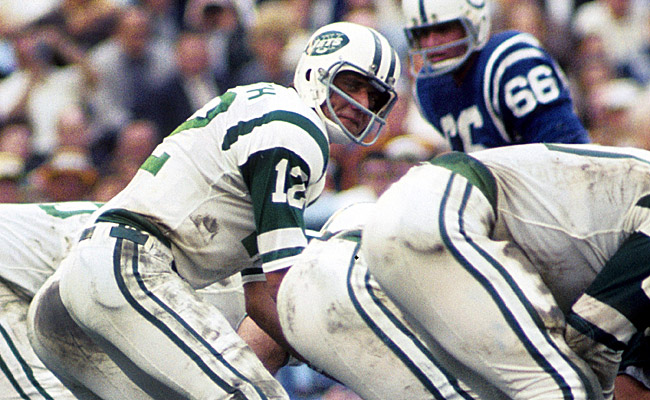 Was this the greatest Super Bowl performance by a QB?
Click Like to vote.

Joe Namath, New York Jets
Super Bowl III
New York Jets def. Baltimore Colts, 16-7
Game Stats:
• Super Bowl MVP
• 17/28, 206 yards
• 60.7 completion rate
• 83.3 passer rating

Phil Simms: "You have to give him a lot of credit for how they managed it in a day and age when that was never talked about. He called his own plays so he never let his ego get in the way. He kept running the football knowing that was working by keeping Baltimore's explosive offense off the field."
Click here to return to the list of 24 Super Bowl QB performances.