NFL Monday QB: Greatest Super Bowl performances
| | | |
| --- | --- | --- |
| 20 | Eli Manning -- Super Bowl XLII | |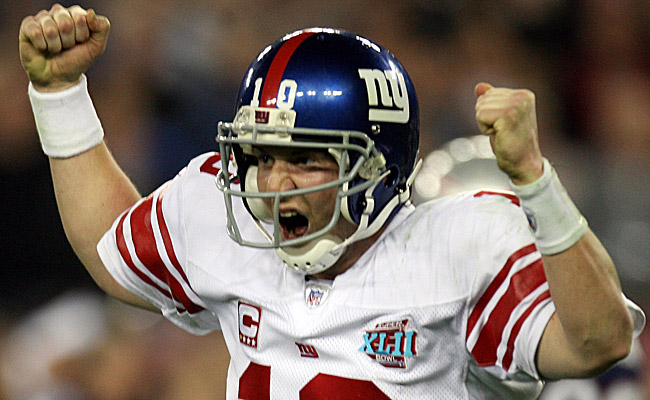 Was this the greatest Super Bowl performance by a QB?
Click Like to vote.

Eli Manning, New York Giants
Super Bowl XLII
New York Giants def. New England Patriots, 17-14
Game Stats:
• 19/34, 255 yards
• 2 TD, 1 INT
• 55.9% completion rate
• 87.3 passer rating
• Super Bowl MVP
• Beat previously undefeated New England
Phil Simms: "Against an undefeated New England team some of his throws in the last drive were closely contested. And of course we all remember the great catch by David Tyree. It personified his career -- last-minute drives. He has been great."
Click here to return to the list of 24 Super Bowl QB performances.