NFL Monday QB: Greatest Super Bowl performances
| | | |
| --- | --- | --- |
| 22 | Drew Brees -- Super Bowl XLIV | |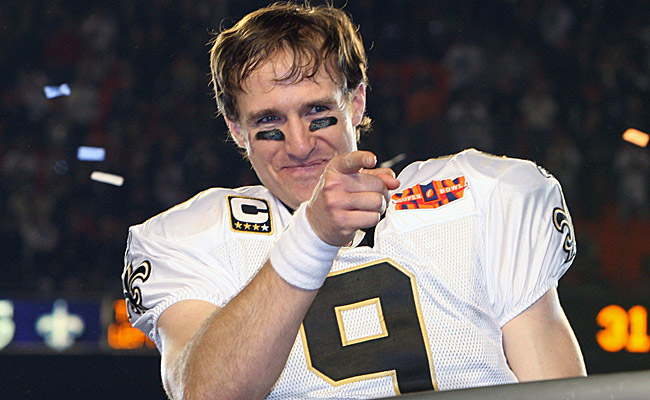 Was this the greatest Super Bowl performance by a QB?
Click Like to vote.

Drew Brees, New Orleans Saints
Super Bowl XLIV
New Orleans Saints def. Indianapolis Colts, 31-17
Game Stats:
• 32/39 (tie for the Super Bowl record), 288 yards
• 2 TD
• 82.1% completion rate (2nd best of all-time)
• 114.5 passer rating
• Super Bowl MVP
Dan Marino: "After a stunning onside kick recovery by New Orleans to start the second half, Drew Brees took control of Super Bowl XLIV in the second half against Indianapolis to lead the Saints to victory in becoming the MVP."
Click here to return to the list of 24 Super Bowl QB performances.