NFL Monday QB: Greatest Super Bowl performances
| | | |
| --- | --- | --- |
| 23 | Aaron Rodgers -- Super Bowl XLV | |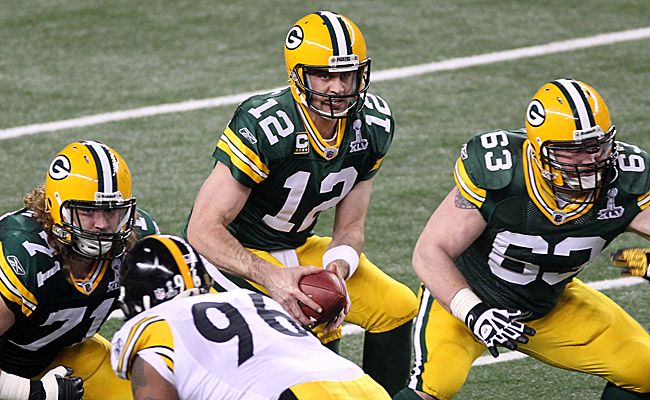 Was this the greatest Super Bowl performance by a QB?
Click Like to vote.

Aaron Rodgers, Green Bay Packers
Super Bowl XLV
Green Bay Packers def. Pittsburgh Steelers, 31-25
Game Stats:
• 24/39, 304 yards
• 3 TD (tied for 6th most all-time)
• 61.5% completion rate
• 111.5 passer rating
• Super Bowl MVP
Rich Gannon: "If Aaron Rodgers didn't play the way he did, the Packers don't win the Super Bowl. It is as simple as that. He was in a zone with his throws all night long. There were other great performances in this game, but if it wasn't for him, it's not even close."
Click here to return to the list of 24 Super Bowl QB performances.