NFL Monday QB: Greatest Super Bowl performances
| | | |
| --- | --- | --- |
| 4 | Roger Staubach -- Super Bowl XIII | |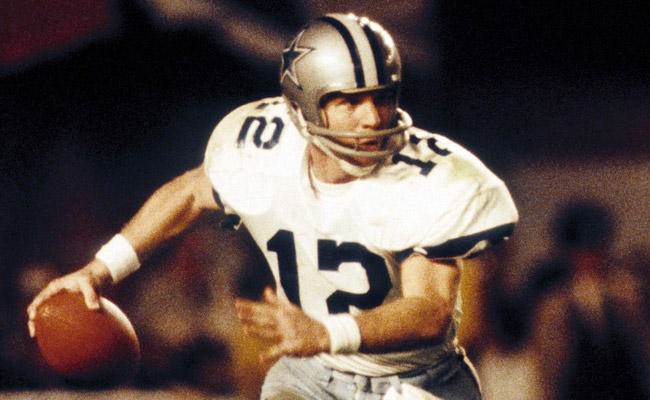 Was this the greatest Super Bowl performance by a QB?
Click Like to vote.

Roger Staubach, Dallas Cowboys
Super Bowl XIII
Pittsburgh Steelers def. Dallas Cowboys, 35-31
Game Stats:
• 17/30, 228 yards
• 3 TD (tied for 6th most all-time), 1 INT
• 56.7% completion rate
• 100.4 passer rating
Boomer Esiason: "This was Roger's last Super Bowl appearance. This game defined the never quit attitude of the former Navy grad. Too bad for him Terry Bradshaw was on the other side. There were drops and penalties that victimized the Cowboys. But in the end after two late touchdowns the Staubach-led Cowboys couldn't convert on a second onside kick attempt. Interesting about this game is that both Bradshaw and Staubach completed 17-of-30 pass attempts. Staubach had three touchdown passes and Bradshaw had four."
Click here to return to the list of 24 Super Bowl QB performances.