NFL Monday QB: Greatest Super Bowl performances
| | | |
| --- | --- | --- |
| 6 | Jim Plunkett -- Super Bowl XV | |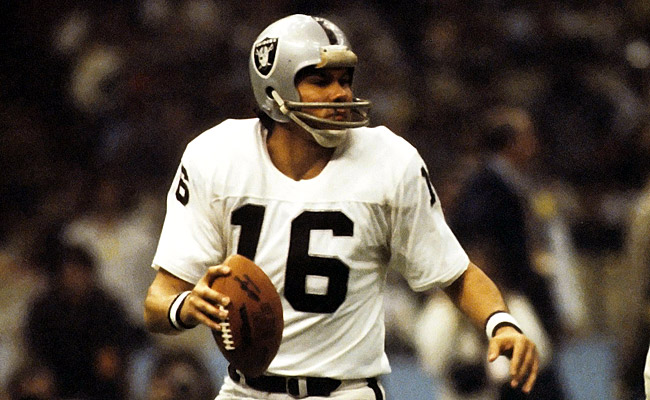 Was this the greatest Super Bowl performance by a QB?
Click Like to vote.

Jim Plunkett, Oakland Raiders
Super Bowl XV
Oakland Raiders def. Philadelphia Eagles, 27-10
Game Stats:
• 13/21, 261 yards
• 3 TD (tied for 6th most all-time)
• 61.9% completion rate
• 145.0 passer rating (3rd best all-time)
• 80-yard TD pass (tied for 3rd longest all-time)
• Super Bowl MVP
Dan Fouts: "That was the classic Raiders bombs-away offense, hitting the big play in which Plunkett was so good at. That was a hard one for me to watch since the Raiders beat us in the AFC Championship."
Click here to return to the list of 24 Super Bowl QB performances.