NFL Monday QB: Greatest Super Bowl performances
| | | |
| --- | --- | --- |
| 8 | Phil Simms -- Super Bowl XXI | |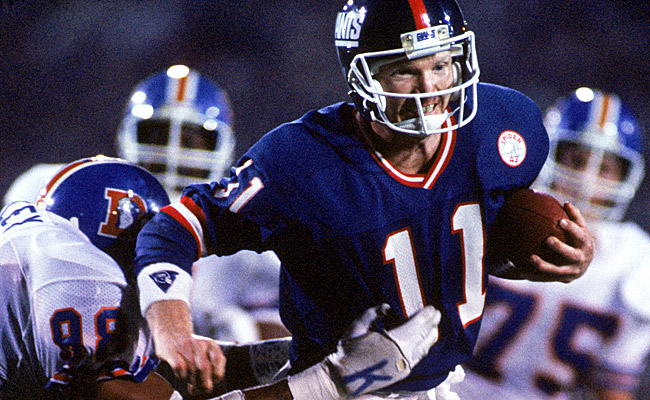 Was this the greatest Super Bowl performance by a QB?
Click Like to vote.

Phil Simms, New York Giants
Super Bowl XXI
New York Giants def. Denver Broncos, 39-20
Game Stats:
• 22/25, 268 yards
• 3 TD
• 88.0% completion rate (Super Bowl record)
• 150.92 passer rating (Super Bowl record)
• Super Bowl MVP
Boomer Esiason: "I was there! I remember thinking, 'I hope that some day I can wake up and be so on.' After a so-so first half, Phil was blistering in the second half. In fact I think two of the three incompletions were drops. What a game. Maybe the best ever."
Click here to return to the list of 24 Super Bowl QB performances.