Team-by-team free agency previews
| | | |
| --- | --- | --- |
| | Free-agency preview: Chiefs | |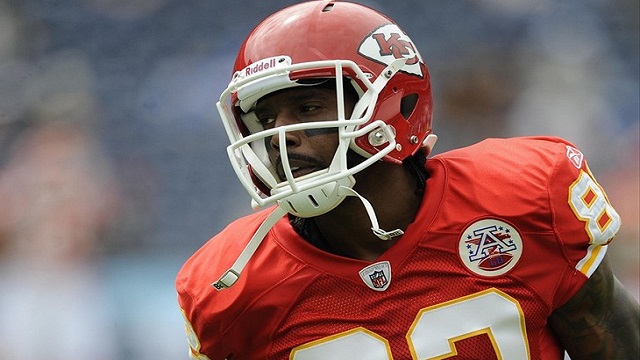 The Chiefs have the first pick in the draft. They also haven't had a winning season in five of the past six years, with a 29-67 record that puts them at the back of the class. Worse, they've been through four coaches and three GMs the past five years. Overcoming history is a challenge for new coach Andy Reid, but he's been there before. He turned around Philadelphia virtually overnight, and he could do the same thing here. He has talent. He has defense. And he has opportunity, with only one team in the AFC West last year producing a winning record.
[Related: CBSSports.com's Top 100 free agents]
1. Team Overview: People tell me change is good, and in the past two months, the Chiefs changed their front office, their coaching staff and their quarterback. Reid's job is to do what he did in Philadelphia, where it took him just two years to turn around the Eagles -- who then went on to four straight conference championship games. This is not Mission: Impossible. Reid has more talent than he did in Philadelphia in 1999, where he wasted no time addressing a problem at quarterback. Sound familiar? The only difference here is that he didn't wait on the draft to fix the team's most glaring weakness. Now the question is: Is Alex Smith the answer? We're going to have to wait on that one, but Reid has a record of success with quarterbacks. What we know about Kansas City is that it can run and play defense. What we don't is whether it can hold on to the football. But that's where Smith comes in. He doesn't make mistakes, and if he can be the Matt Cassel of 2010 the Chiefs are in good shape. They had 14 turnovers that year, second best in the league. They had 37 last season, tied for the NFL's worst. You figure it out. 
Biggest concern: Cornerback. With Branden Albert protected as a franchise player, the Chiefs turn their attention to defense ... where they need a starting cornerback.
2. What we know about this depth chart: Jamaal Charles is a premier running back who last season ran for a career-best 1,509 yards and averaged 5.3 yards per carry. But Reid didn't commit to the run in Philadelphia, with the Eagles throwing the ball more -- and sometimes a lot more -- than running it. Of course, you can't argue with success, and that formula took Philadelphia to five conference championship games in eight years. Wide receiver Dwayne Bowe could be a premier wide receiver ... if he were just consistent. Nevertheless, the Chiefs like the guy and just re-signed him to a five-year deal. But he's the only wideout of consequence, with depth an issue on a lackluster offense. The Chiefs could use a backup quarterback, a backup running back and credible receivers to take the heat off Bowe. While the strength of this team is defense it doesn't mean it doesn't need help there. It does, with inside linebacker and starting cornerback two concerns. It could gain more productivity out of its defensive line, too, where the starting two ends are little more than ordinary and where the front seven stunk vs. the run, ranking 27th.
Biggest areas of need: Cornerback, wide receiver, inside linebacker, defensive end.
3. Free-agent strategy: The Chiefs have flexibility with the salary cap, particularly if/when they clear the salaries of Matt Cassel and defensive end Tyson Jackson from the books -- a combined $22 million in base pay. If there's one thing missing from this roster it's speed, and figure on that trait guiding the club's moves through free agency and the draft. Team chairman and CEO Clark Hunt opened the vaults to Reid, and there's an abundance of wide receivers and offensive linemen worth investigating. And if they're interested in secondary help -- which they should -- there are available cornerbacks like Shaun Smith, Cary Williams and, yes, Dominique Rodgers-Cromartie, although Reid may have had enough of him. Kansas City just took care of its biggest need by landing Smith. Now, I'd like to see the Chiefs spend bucks for a dependable receiver like a Greg Jennings or Danny Amendola and, maybe, look for depth in the offensive line. But figure on Reid stepping carefully. His strategy in Philadelphia was not to pursue high-profile free agents, and it worked ... until the strategy changed in 2011. There's a lesson Reid learned from that experience that he won't repeat, which means I'd expect Kansas City to wait out the opening wave of free agents, wading in after the big money clears to sign three or four not-so-recognizable names. 
Guys I would target: Danny Amendola, Greg Jennings, Shaun Smith, Matt Moore.
4. What should happen: While the Chiefs do not need a left tackle to protect Smith, there are concerns about Albert's back. That's not good news for Smith, who needs a reliable bodybuard to cover his back ... which means he better have a Luke Joeckel or Eric Fisher here. I'd use my first draft pick on either, with Joeckel the frontrunner. Second, find a backup quarterback not named Ricky Stanzi or Brady Quinn in the draft or through free-agency. Third, find a reliable receiver to counter Bowe, someone who can make catches across the middle. Bowe is a home-run threat but inconsistent. I want someone I can trust. Last, they absolutely must land a competent cornerback to start opposite Brandon Flowers. They had a good one in Brandon Carr but traded him in for Stanford Routt, and you saw what happened. Javier Arenas is better suited as a nickel back, which leaves a hole at one cornerback spot, with Alabama's Dee Milliner a possibility in the draft. One problem: If you don't take him with your first pick, you don't get him. Reid is a big believer in winning with strong offensive and defensive lines, so expect him to use the draft ... or free agency ... to plug holes there first. The draft is the more likely option, with Reid stung so badly by his recent free-agent experience he could stay away from big names and opt for second-tier players. Hard as it is to believe with a team that's 2-14, the Chiefs don't have a raft of needs. But Reid's work begins on offense where the Chiefs produced an NFL-low 13.2 points per game in 2012. Contrast that to division winner Denver at 30.1, and you know why.
-- By Clark Judge

Click on the dropdown above to find previews for all 32 teams as we head into free agency.