Former Saints assistant Williams seen boarding plane to DC for bounty hearings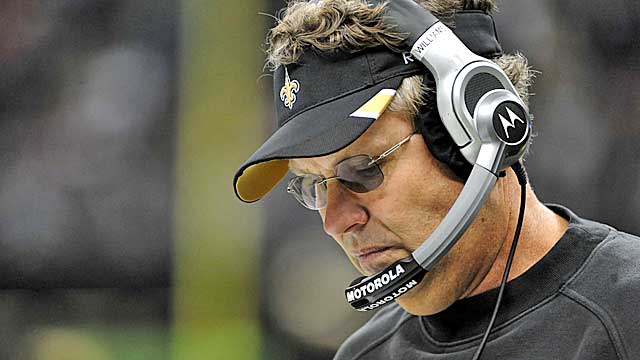 Williams has yet to be reinstated by the NFL. (US Presswire)
Suspended defensive coordinator Gregg Williams was seen boarding a plane from St. Louis to Washington, DC, to take part in the NFL's bounty hearings.
Williams, the ex-Saints coordinator at the center of the Bountygate scandal, had rebuffed requests to take part in the process, but the league has compelled him to do so, with his reinstatement hanging in the balance, sources said. Williams is now with the Rams, but is banned from any interaction with the team. Former Saints employee Mike Cerullo, the whistle blower in this case, is taking part Thursday, sources said.
Not all players involved will be present for the hearings, though they can listen in on conference call. Saints players Jonathan Vilma and Will Smith are facing the Falcons in Atlanta on Thursday night. Free agent Anthony Hargrove is not there either, sources said. Many members of NFL Security and investigators in the case are taking part, though it is unclear if Joe Hummel, former head of NFL Security who left during this investigation, will be present.
These hearings are expected to last into the weekend, and perhaps longer.