Saints DL Bunkley fined $20K for kicking 49ers' Boone in head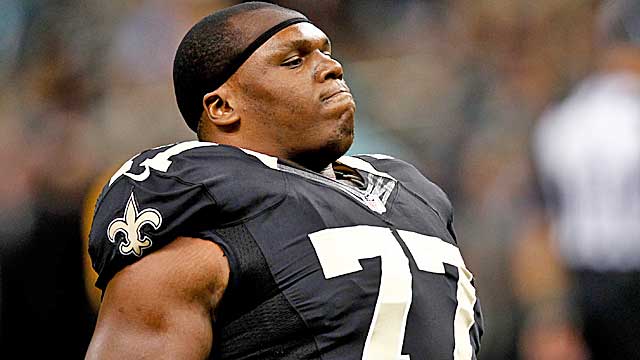 Bunkley is fined after avoiding a suspension earlier in the week. (US Presswire)
Saints starting defensive tackle Brodrick Bunkley has been fined $20,000 for his kick to the back of the head of 49ers guard Alex Boone, according to a source with knowledge of the situation.
Bunkley's kick came in the final minutes of the Niners' 31-21 victory Sunday. The DT was penalized for unsportsmanlike conduct and ejected with 1:05 left for kicking Boone after the Saints had blocked a field goal.
Bunkley played in Thursday night's loss to the Falcons, registering one tackle and one pass defended. His fine comes on the heels of Detroit Lions DT Ndamukong Suh's $30,000 fine for a kick to Texans QB Matt Schaub's groin on Thanksgiving.