Ex-Saints backup Daniel in demand in shallow free-agent QB class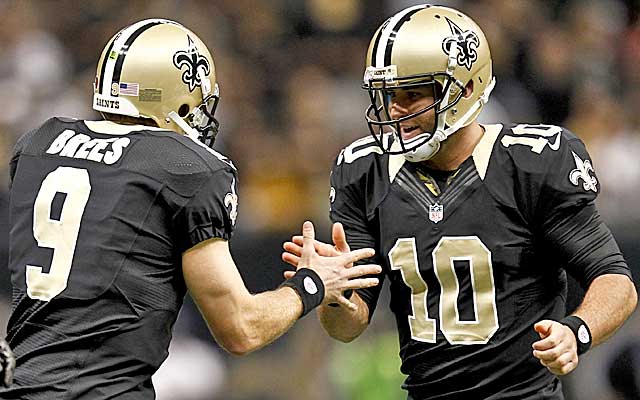 Former Saints backup quarterback Chase Daniel is seen by many teams as the best option available in free agency at the position, according to league sources, and will likely have several options once the league year begins at 4 p.m. Tuesday.
Several sources believe Daniel will end up earning in excess of $3 million per season, and teams are interested in lining up visits for when that process begins at 4 p.m. It is not a deep quarterback class in free agency, and the Chiefs, Giants, Bears, 49ers and Vikings are also looking for backups.
The Jets want someone to push Mark Sanchez for the starting job and that could be the best opportunity to actually play, which is something every free-agent quarterback must consider. Jason Campbell could end up staying with the Bears, who value him, while Drew Stanton is drawing interest from teams like the Cardinals and Jaguars, sources said.
To this point the Raiders (Carson Palmer) and Cardinals (Kevin Kolb) have not made any moves to part with their highly-paid starters. At this point there are indications the Raiders and Palmer will be able to alter his contract a bit to facilitate him staying, while there has been no contact between the Cards and Kolb despite ownership expressing a desire at one point to slash his $11 million in scheduled compensation for 2013.
Kolb has a roster bonus coming due in a few days, which could facilitate a resolution there.