Tackles Long, Smith likely to stay put after testing free-agent market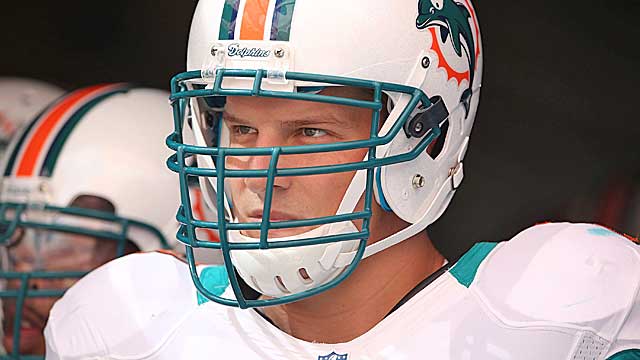 It continues to look like the two most prominent offensive linemen on the market, Jake Long and Andre Smith -- both former high first-round picks -- will stay put. Long has been in St. Louis since early this week after the market opened, and remains with team officials. His former team, the Dolphins, continue to monitor the situation as well.
Smith's current team, the Bengals, want to keep him and that remains the most likely scenario for him.
The market for tackles has been relatively restrained, with $8 million a year being about the high this offseason, and though these two could eclipse that, there are concerns about health in Long's case and weight and attitude with Smith. Long spent much of Wednesday getting an exhaustive physical, and had dinner with Rams officials Tuesday night. Today he was at the team facility meeting with coaches, with negotiations ongoing.
Smith has yet to take a visit. Patriots tackle Sebastian Vollmer is elite as well, and the expectation has been he will remain with New England, a team that has yet to dip too deep into the cap savings provided by Tom Brady's restructured deal. Vollmer, in the eyes of some evaluators, is the best offensive lineman on the market, but his situation is complicated by recent surgery, while Eric Winston, also still free, has injury concerns.