Patriots submit offer sheet for wide receiver Emmanuel Sanders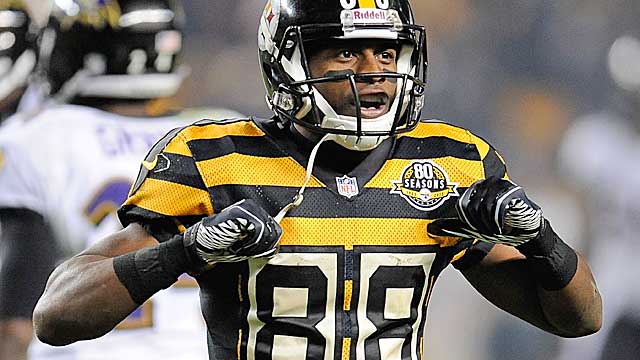 The Patriots submitted a one-year offer sheet on restricted free-agent wide receiver Emmanuel Sanders on Wednesday. It is worth $2.5 million, according to a league source.
The Steelers wideout visited New England early in the free-agent period, and this is a rare instance of a team actually putting in an offer for a restricted free agent. The Steelers have been in a cap crunch and placed a third-round tender on Sanders, making him vulnerable to an offer sheet with just minimal compensation in return if they lose him.
The Steelers will take their time with the five days to match. Sanders also could have the crux of a longer term deal with the Pats essentially agreed to as well with the Pats trying to keep the cap number on this one tear offer low before extending him.
If the Pats were to land Sanders -- with Pittsburgh not matching -- New England could extend his contract, but only if his cap number goes up, as per the CBA.
Pittsburgh has just $2M in cap space and could create more by converting more high salaries, like Troy Polamalu, to signing bonuses, but that tactic has created some issues with older players who won't be around there much longer.