Ravens, thin at receiver, sign Brandon Stokley to one-year deal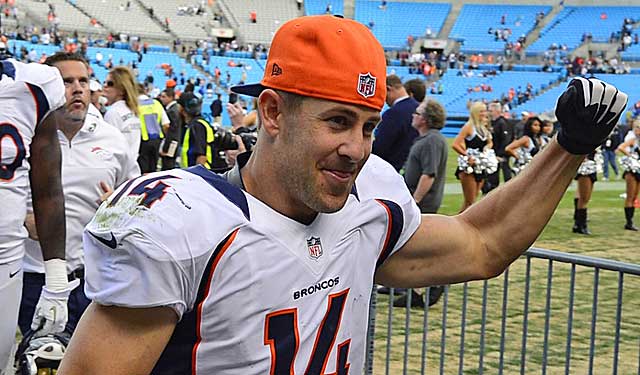 The Ravens signed wide receiver Brandon Stokley to a one-year deal, according to a league source.
This will be Stokley's second stint with the team. He played on the Ravens' first Super Bowl-winner in the 2000-01 season. Baltimore drafted Stokley in 1999.
Baltimore is thin at receiver and bodies to work the slot with Anquan Boldin dealt and tight end Dennis Pitta (out for the year) and Ed Dickson (hamstring tear with no set time to return) out.
Stokley caught 45 passes for 544 yards and five TDs with the Broncos last season.
Later Sunday, the Ravens announced a deal with veteran tight end Dallas Clark, who had 47 catches for 435 yards and four touchdowns last season with Tampa Bay. Previously, Clark played nine seasons with the Indianapolis Colts.