Redskins' Brandon Meriweather facing likely one-game ban from NFL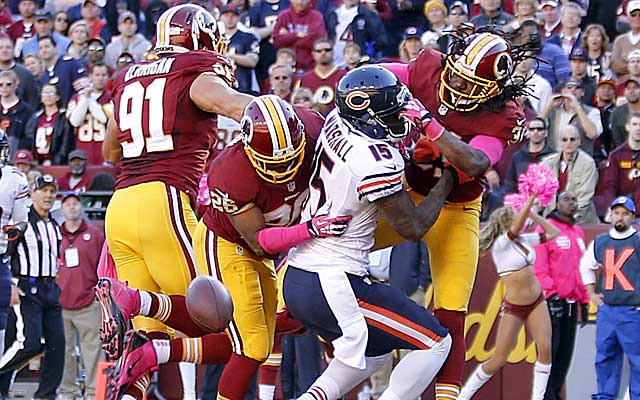 Redskins safety Brandon Meriweather, with a long history of fines and illegal hits, is under review for two plays in Sunday's win over Chicago, including a late hit on Brandon Marshall in which he launched himself at the receiver's head in the endzone. While that process is not concluded, sources said there is a strong sentiment that based on the severity of this incident, coupled with his past history, Meriweather will be suspended.
Earlier this season Bucs safety Dashon Goldson was suspended and then, on appeal, had his discipline reduced to a $100,000 fine. Meriweather was fined $50,000 for a blow to Todd Heap earlier in his career (2010), when he played for New England, and has been fined already this season for similar incidents of helmet-to-helmet contact.