La Canfora's Best Bets: Take the Panthers, Packers and Eagles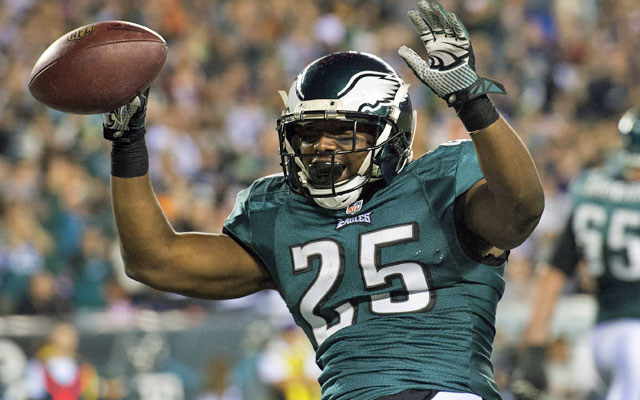 Finally, put me out of my misery. Week 17, as sad as it is to see full slates of games done for another year, brings closure with me no longer getting crushed picking against the spread.
Perhaps I can go out with something other than a whimper. But, um, probably not. Regardless, here is my last chance to try to salvage a decent week. I'm keeping my fingers crossed:
Panthers - 5 1/2
Atlanta will have a difficult time matching the passion and physicality of a Carolina team trying to cement a division title. The fact that this is a road game doesn't mean much here, and Matt Ryan is likely to be under duress from the onset. this is one where the Falcons honor Tony Gonzalez and then pray like heck no franchise players get hurt. Pack up the U-HAULs and get ready for the draft. I don't see Riverboat Ron letting up on the opposite sideline.
Jets +5 1/2
Lot of pressure on this Miami team. For all of the overcoming the Incognito/Martin thing and hanging in the playoff race, the reality is, despite a big free agent splurge, this team could end up with one more win than a year ago, and the Jets are playing to get to .500 and make a case Rex Ryan should remain in charge. New York has no pressure and Miami showed again last week it can't protect its quarterback. I love this matchup for New York's front three and Ryan's ability to bring heat from the secondary, which Miami could not account for a week ago at Buffalo.
Eagles -6
I don't see how the Cowboys slow down the Philly offense, and taking Tony Romo out of the equation only heightens their issues on both sides of the ball. Chip Kelly could win this game just sticking with the run, and Kyle Orton's lack of mobility could be a big factor here as well. Even with Romo, this is a spot where the Cowboys usually come up small, and I don't see that changing Sunday night.
Packers -3
Green Bay could win this just on the ground, too, but with Aaron Rodgers back they won't have to. Too much firepower for an overwhelmed Bears defense. Rodgers gets revenge from the Monday night game where the Bears sent him to the sidelines for two months with the broken collarbone and watch how guys like Jordy Nelson turn into game breakers again with him back under center. Seems like this worked out a certain way for the Packers for a reason, and I don't think they let this opportunity slip away.