NFL Draft: Towson star RB Terrance West to forgo senior season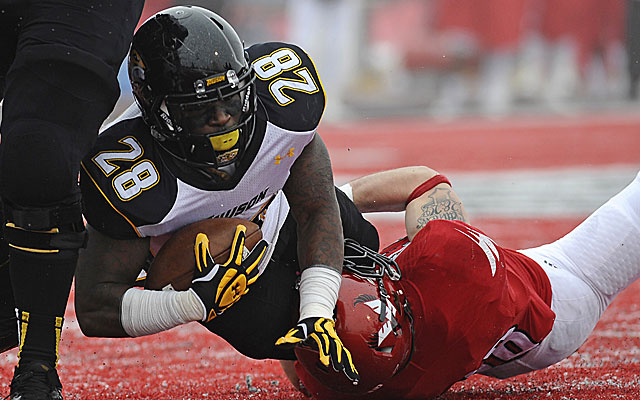 Towson University RB Terrance West, a runner-up for FCS player of the year who led the tiny program to its first national title game, told me he will forgo his senior season and enter the NFL draft.
West received a national draft grade of the third round, and some scouts I've talked to have him rated higher than that. He has a pro body, runs with authority, is explosive and set several FCS records as a junior. In a weak draft for running backs, he could be primed to make waves.
West was a big-school recruit, but ended up going to prep school, had difficulty qualifying due to his SAT score, and ended up at Towson, a school a few miles outside of downtown Baltimore, near his home, where he has flourished and drawn plenty of attention from the scouting community.
West could have stayed another season but his pro prospects are high after several standout performances on ESPN during the FCS playoffs and will leave the Baltimore area tomorrow to begin intense combine preparations. West, and Towson corner Jordan Love -- a transfer from Georgia expected to go in the fifth round -- are signing with agent Marc Lillibridge.