Bengals promote coveted Paul Guenther to defensive coordinator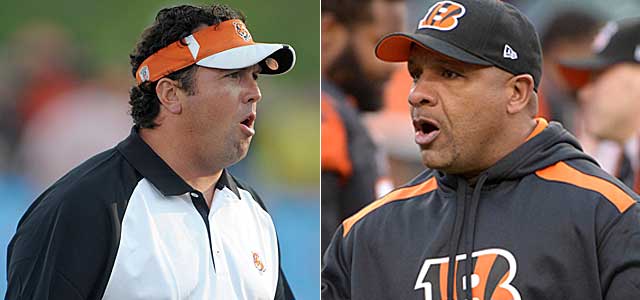 With their offensive coordinator (Jay Gruden) and defensive coordinator (Mike Zimmer) now employed as NFL head coaches, the Bengals didn't have to go far for replacements.
The Bengals were able to keep coveted linebackers coach Paul Guenther as their defensive coordinator, league sources said, after the Redskins and Vikings were also vying for his services. With Zimmer landing the Vikings head coaching job, he was hoping to lure Guenther to Minnesota as his defensive coordinator.
Gruden, who last week became head coach in Washington, was interested in having Guenther join his staff as well, in a role under defensive coordinator Jim Haslett, who remains from Mike Shanahan's staff. That will not end up taking place now.
Upon losing Gruden, the Bengals were able to keep assistant Hue Jackson to replace him as coordinator; Zimmer had interest in bringing Jackson with him as his offensive coordinator and the Ravens likely would have considered Jackson, a former head coach in Oakland, for their now-vacant offensive coordinator position as well.