Bengals linebacker Vontaze Burfict tops performance-based pay list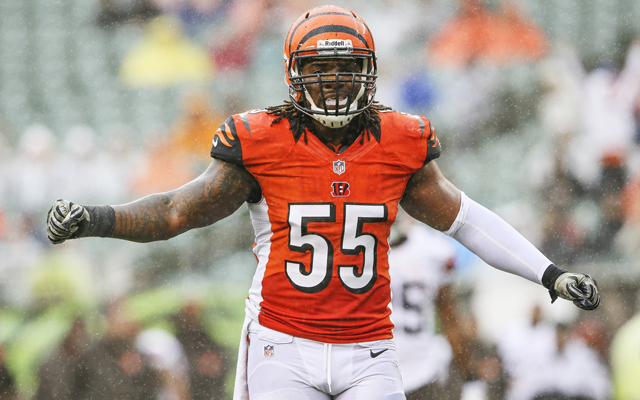 More: Complete performance-based pay list (PDF) | News & notes
The NFL has released its annual report on performance-based pay, with 11 players earning at least an additional $250,000 in 2013 compensation based on their work last season. The performance-based pay program works to compensate players whose level of playing time was much higher than what their salary would have paid.
Generally, lower draft picks and un-drafted free agents who end up being starters, earn the most through the program, because their base salaries very low.
For 2013, Bears tackle Jordan Mills ($318,243.96) topped all earned in the program, according to the NFL Management Counsel report that was released recently to teams.
Bengals linebacker Vontaze Burfict, a former un-drafted player who has annually been near the top in performance-based pay since becoming a starter, was second in the league accruing $315, 847. 69 in performance-based pay.
The following players earned more at least $250,000 in performance-based pay:
Tops in performance-based pay
Player
Position
Team
Performance-based pay
Jordan Mills
Tackle
Bears
$318,243.96
Vontzaze Burfiict
Linebacker
Bengals
$315,847.69
Ronald Leary
Guard
Cowboys
$307,104.43
George Iloka
Safety
Bengals
$281,515.23
Melvin White
Defensive back
Panthers
$269,714.80
Teshaun Gipson
Safety
Browns
$266,299.14
Yeremiah Bell
Safety
Cardinals
$263,067.02
Larry Warford
Guard
Lions
$260,630.09
Jason Kelce
Center
Eagles
$259,815.06
J.R. Sweezy
Guard
Seahawks
$258,414.01
Paul Worrilow
Linebacker
Falcons
$254,761.29
Sanders Commings
Defensive back
Chiefs
$253,736.76