Mettenberger's diluted combine drug sample explained by his agent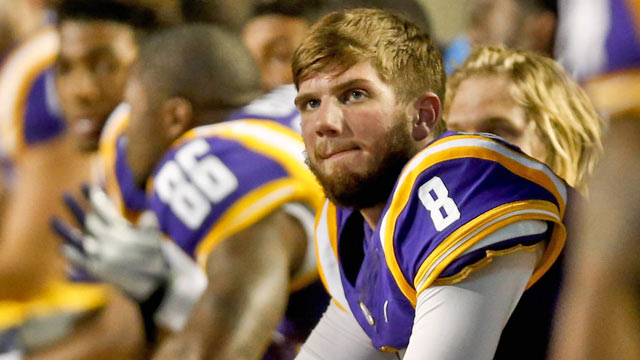 More Draft coverage: Mock Drafts | Prospect Rankings | Big Board | News
Zach Mettenberger's diluted drug sample from the combine was due to treatment for cramping, according to his agent, Joe Linta.
Linta confirmed that Mettenberger, the LSU quarterback who could end up taken in the second round of the draft, was found to have a diluted sample.
However, there were "zero trace levels" detected of any illegal substances, Linta said, and the sample result was due to Mettenberger following doctors orders at the time as he was recovering from surgery and experiencing severe cramping, causing doctors to recommend he increase his potassium levels and drink excessive amounts of water, Linat said.
"The kid didn't do anything wrong," Linta said. "He was doing what the doctor told him to do."
Linta provided a letter from the doctor at the time, outlining the course of action. Linta said he approached the medical professionals back in January as well as to whether such water intake would lead to a diluted sample, but said at the time the doctor was focused solely on doing what was required to aid Mettenberger's rehabilitation and recovery.
At this point, the diluted sample result could either be rescinded, as per the letter from Mettenberger's doctor, or he may have to do before a regional panel once he is drafted to determine if he will be placed in the league's drug program.
NFL teams are obviously aware of the situation.