Coaches in waiting: Broncos' Gase tops list of coordinators on rise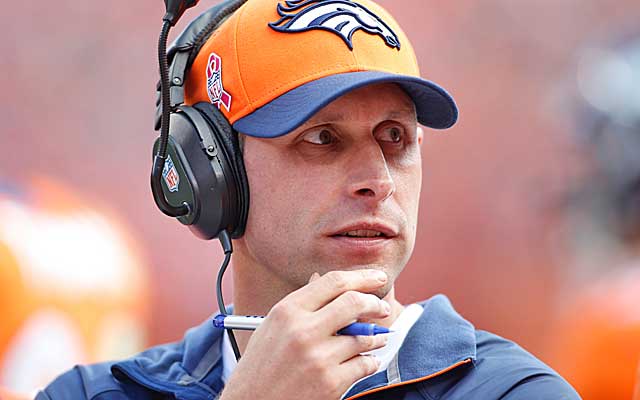 More NFL offseason: League minicamp dates | Latest news, notes
This offensive renaissance in the NFL is far from over. Balls will be flying through the air again this fall and teams will be scoring points in bunches, and as much as everyone in this copycat league will now want to duplicate Seattle's suffocating secondary, the reality is most teams lack close to that kind of personnel.
The fireworks will continue, and that will continue a push of top candidates on the offensive side of the ball back into the legion of most-coveted head coaching candidates following the 2014 season. I don't see that trend stopping any time soon.
In fact, the circumstances just might set up quite well for a bevy of first-time head coaches to come from the coordinator ranks in 2015, with some rising more quickly than many would imagine. Especially if some of the top college options, like Stanford's David Shaw, decide to stay on campus, as they seem committed to doing.
The coaching cycle is always churning, and as much as this season is still 100 or so days from opening up, you won't find a top general manager or team president who isn't often updating and mulling over his list of the first people he would phone if he was in the market for a head coach. That's just how it works. In this league, if you are not prepared, you're lost.
At this early point, I see six offensive coordinators who could be fast-tracked to the front of the coaching candidate class nine months from now. And, that's not to take away from a group of coordinators with former head coaching experience who could very well end up right back in that mix should they perform well in 2014.
With all the weapons the Bengals, have, Hue Jackson's promotion to coordinator could be a precursor to a head coaching gig, especially should he get quarterback Andy Dalton over his playoff demons. Todd Haley has had Ben Roethlisberger playing the best football of his career, and if Gary Kubiak's offense takes hold in Baltimore, he can expect to get head coaching interviews again this winter. The Browns came very close to hiring Josh McDaniels a year ago, and the Patriots coordinator will certainly get another chance to be a head coach, though I suspect he will be quite choosy about it being the right fit.
But I'm focusing on men who have yet to run their own teams and command all 53 players on the roster. Some of the names will be familiar -- like Adam Gase, a target for several teams during the Broncos Super Bowl run last season -- and others have yet to generate that type of mainstream buzz, but very well could find themselves talked about quite regularly when this regular season is complete.
It's hard, however, not to start any list like this with Gase, who will be very particular about which job he ultimately accepts, especially considering it would require leaving Peyton Manning behind.
Here's my list of coordinators on the rise:
Adam Gase, Broncos
He is the "It" guy in the NFL, and that's not going to change. Sure, I doubt his offense puts up the kind of record-shattering numbers it did a year ago, given how much tougher this year's schedule seems to be, at least on paper, but it is still loaded with playmakers and Manning is still under center. The offensive line should be better and players like Julius Thomas are just breaking through. This team will very likely be primed for more playoff success, and Gase has some tremendously respected coaches who have helped him develop and who adamantly vouch for him -- guys like Nick Saban and John Fox. He's been groomed for this since he was a student volunteer at Michigan State (under Saban) and he will have plenty of options to choose from come 2015.
Pep Hamilton, Colts
Hamilton and his offense got better as last season went on and he got more and more comfortable in his role after making the jump from Stanford. At times he seemed to push too far to try to establish a run game, and protect quarterback Andrew Luck, but his long relationship with Luck dating back to their time in Palo Alto will only help hasten the quarterback's progress. Getting Reggie Wayne back from injury is huge and the bottom line is this team plays in a crappy division, it's going to win a bunch of games, it's going to play a lot of high-profile games, and, if Luck starts to put up eye-popping numbers, Hamilton's phone is going to ring. This sport is sadly devoid of African Americans serving as offensive coordinators -- which in turn is stunting the rise of minorities to head coaching jobs given that so many of them go to men on the offensive side of the ball -- and Hamilton could end up being an NFL head coach even before his mentor, Shaw (though if Shaw had opted to seriously consider NFL options either of the past two years, he'd have had plenty to sort through).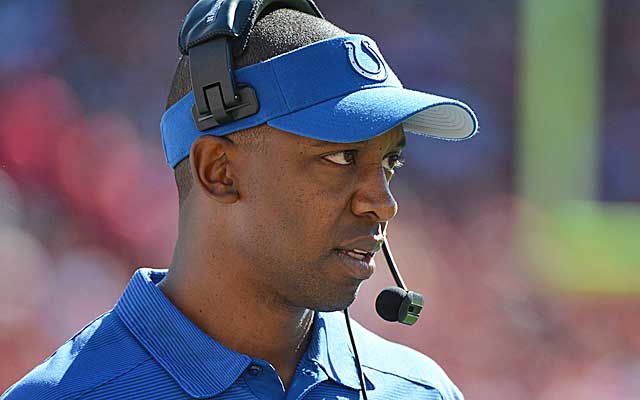 Former Chargers offensive coordinator Ken Whisenhunt got a lot of the credit for helping get Philip Rivers back on track last season, as did head coach Mike McCoy. And rightfully so. But I continued to hear inside that building, and from outside of it, that Reich's work with Rivers as quarterback coach was huge. The way he worked Rivers and challenged him and honed in a few fundamentals helped him turn it around, and he also helped the former Pro Bowler get some of his mojo back mentally as well. It's been a perfect union so far, and with Reich in his ear every game day now, I expect it only to get better from here. Reich played the game at a high level and obviously authored one of the greatest comebacks in league history. He's paid his dues and was a big part of San Diego's unexpected success in 2014. If they manage to duplicate that this season, when having to go up against those pummeling defenses in the NFC West, and Reich might be poised to make the same jump Whisenhunt made after last season.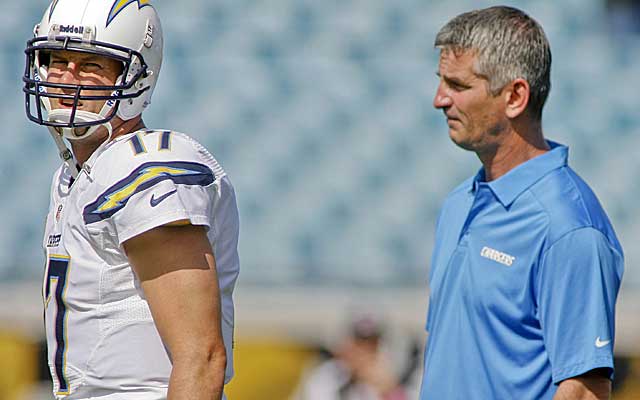 I had the pleasure of covering him when he was a rookie coach on Joe Gibbs' staff in Washington, long ago, and he stood out immediately for his acumen and approach and ability to click with veterans while an anomaly on a staff comprised largely of men Gibbs had coached with originally in the early 1980s. Lazor has been a sponge, soaking up aspects of vastly different offensive systems through his coaching journey, including a critical juncture last season on innovative Chip Kelly's staff with the Eagles. That helped him land the Dolphins job, and while I am not wild about the overall job security of that staff, given this is likely a make-or-break year for Joe Philbin during what has been a tumultuous tenure there, I expect Lazor's star to continue to rise. If he can keep Ryan Tannehill on a more consistent path, it will open some eyes. Lazor has a way of connecting with quarterbacks and he was on a few team's extended list of guys to interview for head coaching jobs a year ago. Being in the coordinator role now, dealing more with the media on a regular basis and being a little more in the limelight should help his stock.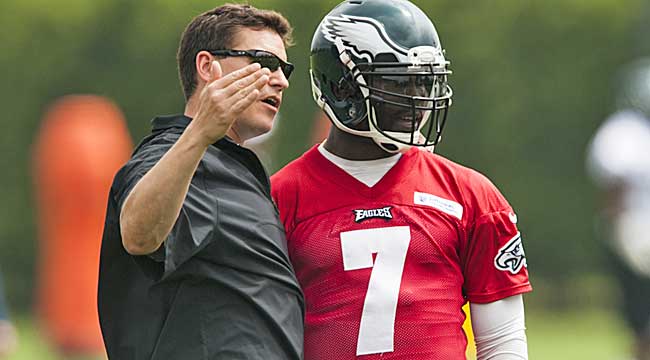 Joe Lombardi, Lions
Matt Stafford has some of the highest highs of any quarterback in this league. When he is in a groove he makes 500-yard games look like nothing and he zings bullets to Calvin Johnson all over the place and the points come in bunches. There are some very special tools in place in Detroit, but few teams fall prey to self-destructive mistakes more than the Lions, either. Those season-crushing turnovers and the ruts of penalties and the inability to get out of their own way have been calling cards of this group as well. Lombardi, who learned under Sean Payton in New Orleans (about the best apprenticeship one could serve), won't tolerate that stuff, and he has a strong sounding board in former quarterback coach and coordinator Jim Caldwell as his head coach. Stafford has all the tools you could possibly want, and if 2015 was the season he put it all together, no one would be shocked. Given his lineage -- yes, that Lombardi was his grandfather -- it's not going to be hard for owners to fall for him, and he's been groomed very well. He struts his stuff as a play caller and his stint as Lions coordinator might end up being pretty short.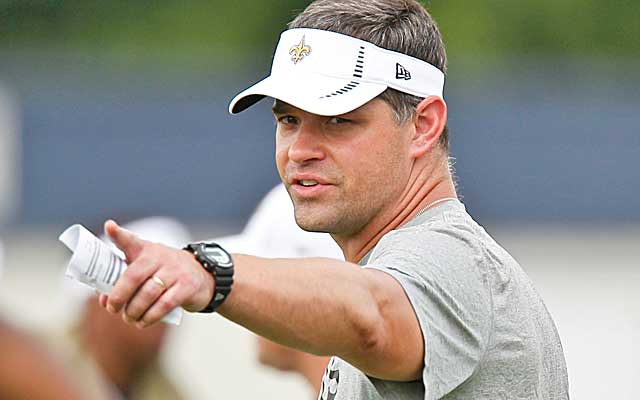 Kyle Shanahan, Browns
Yes, things flamed out pretty miserably in Washington, with his father, Mike, fired as head coach after an ugly falling out with quarterback Robert Griffin III. But getting out of his father's shadow is the best thing that could happen to him, and Shanahan has no doubt matured in many ways since being part of a young and inexperienced staff in Washington. Of course, if he thought RG3 had an ego, well, Johnny Football loves him some Johnny Football. Maybe that will turn out to be another toxic mix … but it also has the chance to be very special. Johnny Manziel is going to command eyeballs every week and if Shanahan has him thriving, it won't take long for people to notice. Manziel has a rookie year like RG3 did, and Shanahan's system will be getting lots of accolades. No doubt JFF is a wonderful fit in this offense on paper, with his ability to make it happen outside the pocket and explode with the long ball, and if the Browns manage not to lose stud receiver Josh Gordon for the year to a drug suspension, then this thing really might get humming. There is some boom or bust potential here, and there is always the possibility, I suppose, that Manziel is redshirted in 2015 and Brian Hoyer, who was damn good when healthy last year, leads the Browns' offense.