Rams agree to let Steven Jackson void contract after 2012, become free agent in 2013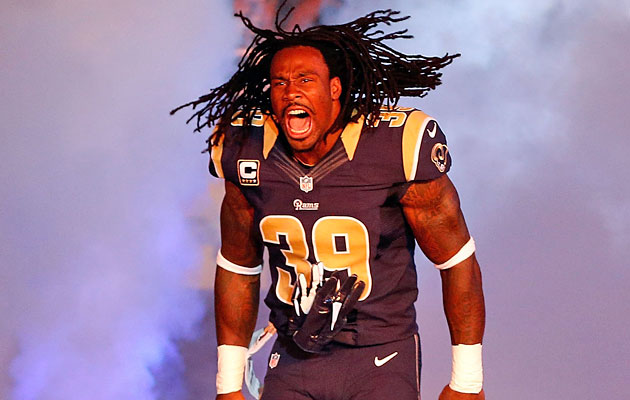 Steven Jackson, a first-round pick in 2004, is the Rams' all-time leading rusher at 9,288 career yards. (Getty Images)
St. Louis Rams fans might be wise to enjoy watching running back Steven Jackson play the next 12 games, starting Thursday night against the Arizona Cardinals, because it could be the end of his career with the team.
Even though Jackson didn't reach the required incentives to void out the final two years of his contract, the team has decided to allow him to void the final year (2013) anyway, which means Jackson will be an unrestricted free agent after the 2012 season.
Jackson has been with the Rams since being a first-round pick in 2004 and has led the team in rushing every year since 2005. He ran for 1,145 yards in 2011 and has 195 yards this season. Jackson is 29 years old and was to have a base salary of $7 million in 2013.
But this is a strange move when you consider the Rams had him under contract and now are willing to just let one of the team's long-time stars walk without even the possibility of trading him or asking him to take a cut this year for letting him out of the deal a year early.
The incentives Jackson needed to reach to void the years, according to a league source, was averaging 1,200 rushing yards and 400 receiving yards from 2008-2011. He hit the rushing numbers, but fell short on the receiving averages. Yet the team agreed to renegotiate his deal in September of this year to allow him to void the final year anyway.
Jackson is currently bothered by a groin injury, but he is expected to play against the Cardinals.