Thursday Night Grades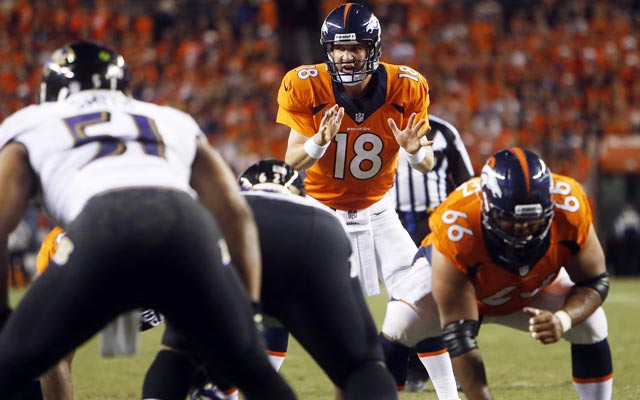 Team
Grade
Analysis
Thursday Night Football
A+
When your quarterback throws seven touchdown passes like Peyton Manningdid, it has to be an A+. They blew out the defending champions in grand style. After a slow start, the defense played better with a lead. Von Miller wasn't even needed.
D
They showed a lot of flaws in getting blown out. But it was just one game. Joe Flacco did some good things at times, but also had some rough patches. Losing Jacoby Jones hurt. The defense was horrible.