2014 Preseason All-Prisco Team: Assembling the best of the best
More NFL: Photos | Videos & GIFs | Stories | Training Camps | Manziel watch
A year ago, I did my first preseason All­-Prisco Team. It was a different type of team, one aimed at younger players.
This time around, it's just a team made up of what I consider the best players in the league. This team, though, has a special makeup to it, made up the way I would play it if I were a coach.
The offense has no fullback. Why would it?
There are three receivers. I thought about adding a fourth, too.
The back is what I call an "air back." By that, a player who excels at running in space, turns small cracks into big gains inside the tackles and can catch the ball out of the backfield.
The line features players who actually play the left and right side. Unlike the Pro Bowl, I like right tackles.
The defense is a 4-­3 scheme, so you will see some down players in different spots. For example, J.J. Watt is a defensive tackle in my scheme, but he's a 3-­4 end in Houston.
I have just two linebackers, two who can run, plus an extra corner on the team. That's because the nickel backs are on the field more than the third linebacker. This is a nickel league now.
I also have two free safeties. Why? I think you need cover players more than a guy who can play in the box. I know Seattle won a Super Bowl with a big, physical strong safety in Kam Chancellor, but I'd rather have two safeties who can cover and tackle ­­ rather than a big thumper who isn't as good in coverage.
So here's the 2014 Preseason All­-Prisco Team:
Offense
QB -- ­­ Aaron Rodgers, Green Bay Packers: He missed time last season, which hurt his numbers and, more importantly, the Packers' chances for a Super Bowl. But he's healthy again and should move to the top of the league's quarterback ratings again.
RB -- ­­ LeSean McCoy, Philadelphia Eagles: He led the league in rushing last season, and he's a dangerous weapon in the passing game. In Chip Kelly's offense, which spreads the field, he is the perfect back.
WR -- ­­ Calvin Johnson, Detroit Lions: With the change in offensive scheme with new coach Jim Caldwell, it will be interesting to see if his numbers go down some. I doubt it. He's too good. The best in football, in fact.
WR -- ­­ Julio Jones, Atlanta Falcons: He broke a bone in his foot early last season and that impacted the Falcons in a big way. But he's back practicing at full speed now and has shown up in a big way in camp. I think he will have a huge season. He was on pace to have a big one last season before he got hurt, so I expect more of the same.
WR -- ­­ T.Y. Hilton, Indianapolis Colts: He is my slot receiver, even though he can go outside as well. He has great speed and he's quick. This is his third season, so look for his numbers to take a bump.
TE -- ­­ Rob Gronkowski, New England Patriots: Here is another player coming off a major injury. He tore his ACL last season and has been limited in camp. I expect him to play early in the season, if not the first week. He gets the edge over Jimmy Graham of the Saints because he is a better blocker.
LT -- ­­ Ryan Clady, Denver Broncos: He is coming off a Lisfranc foot injury suffered in Week 2 last season. Without him, Denver's line wasn't nearly as good. See Super Bowl. But he's back and will be the left tackle. Before his injury, he was considered among the best, and I think he plays to that talent again protecting Peyton Manning's back side.
LG -- ­­ Josh Sitton, Green Bay Packers: I could easily have put Philadelphia's Evan Mathis here, but Sitton is the choice. He moved from the right side to the left side last season and played at a high level. He will be in his second season on the left side so look for him to be even better.
C -- ­­ Alex Mack, Cleveland Browns: The Browns paid him a pretty penny, matching Jacksonville's offer sheet to keep him. Mack is a smart, heady, athletic center who can get out on linebackers and pull and lead sweeps. If there's one knock on him, it's when he can sometimes struggle with power players inside.
RG -- ­­ Larry Warford, Lions: He started 16 games as a rookie and played well enough that he could have been a Pro Bowl player. With a full year in the strength program, he will be even better.
RT -- ­­ D.J. Fluker, San Diego Chargers: He is a nasty tackle who is powerful in the run game and will improve in pass protection in his second season. I love the way he tries to maul his opponents.
Defense
RE -- ­­ Robert Quinn, St. Louis Rams: I really think he has a chance to take down Mike Strahan's single­-season sack record. He had 19 last season, and was still kind of learning the position. Playing in Gregg Williams' more aggressive defense, he could get more one-on­-one situations. He doesn't lose a lot of those.
DT -- ­­ J.J. Watt, Houston Texans: He plays end in their defense, but he's really more like a tackle and would be in this 4-­3 look. His numbers were down last season, but his play wasn't. He's the best defensive player in the league. He just needs help. That should come from Jadeveon Clowney this season.
DT -- ­­ Gerald McCoy, Tampa Bay Buccaneers: He gets the other inside nod over Ndamukong Suh and Muhammad Wilkerson. McCoy is coming off his best season and he can't be blocked this summer. He is in a contract year, so this is a big season for him.
LE -- ­­ Cameron Jordan, New Orleans Saints: He plays a 3-­4 end for the Saints, but he would be a perfect 4­-3 left end in my defense. He can anchor against the run and he's also a capable pass rusher. He had 12 1/2 sacks last season.
OLB -- ­­ Lavonte David, Tampa Bay Buccaneers: He is the perfect "will" linebacker in Lovie Smith's scheme. He had a big year in 2013, named to the All­-Pro team, but he told me he was still kind of learning the NFL game. That's scary. He is a lot like former Bucs player Derrick Brooks, who just went into the Pro Football Hall of Fame.
ILB-­MLB -- ­­ Patrick Willis, San Francisco 49ers: I would have put NaVorro Bowman here, but since he's coming off a torn ACL, I went with his teammate, who isn't quite the same cover guy. I still give him the edge of over Luke Kuechly.
CB -- ­­ Patrick Peterson, Arizona Cardinals: I think this is the year that everybody considers him the best corner in the league. He recently signed a new contract that pays him that way. He will play a lot of press­-man coverage.
CB -- ­­ Richard Sherman, Seattle Seahawks: He is different in the way he is asked to play from Peterson, but he does what he's ask so well that he's on this team. He is a student of the game and he has great ball skills. He plays more zone than some other corners, but he is darn good at it. Just edges Darrelle Revis.
Nickel -- ­­ Adam Jones, Cincinnati Bengals: The man formerly known as "Pacman" has played well the past few seasons. He has matured into a heck of a nickel corner. With Leon Hall and Terence Newman expected to start, Jones will be the third corner, but he will play 65 percent of the snaps. And he will play them well.
FS -- ­­ Eric Weddle, San Diego Chargers: He is a former corner who plays like it at times, which means he shows off his range. He is also a good tackler who isn't afraid to throw his head into the mix.
FS -- ­­ Earl Thomas, Seattle Seahawks: He is the best safety in football, regardless of the designation of free or strong. His ability to play center field is so vital to what the Seahawks do. He can run, he can cover and he is a willing tackler.
P -- ­­ Brandon Fields, Miami Dolphins: He was second in the league in both net average and gross average. He's got a booming leg.
K -- ­­ Justin Tucker, Ravens: He made 38 of his 41 field­ goal attempts last season to take this spot. He is so consistent.
KR -- ­­ Cordarrelle Patterson, Minnesota Vikings: He should be a bigger part of the offense, but he is electrifying as a return man.
ST -- ­­ Justin Bethel, Cardinals: He went to the Pro Bowl last season and came back with a swagger, according to his coaches. So why not expect another big season on teams?
Now, let's have a little fun. Here are a few other teams I decided to put together this preseason: My All-Nasty, All-Under Radar, and All-Declining Teams.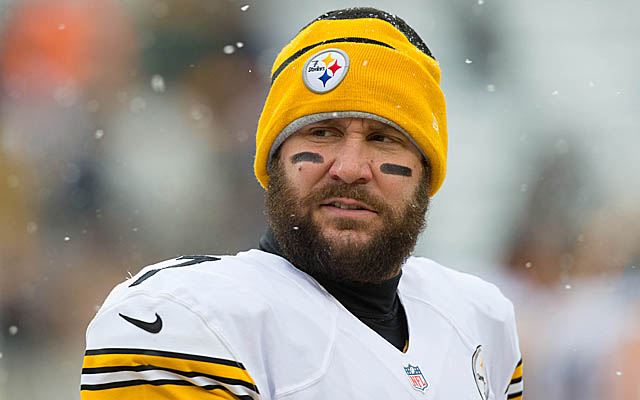 PRISCO'S 2014 ALL-NASTY TEAM
What is tough in the NFL? Tough is simply playing in the league. That's tough.
But what is nasty?
Nasty, to me, is how I describe the toughest of the tough. They are players who week in and week out show that toughness and nastiness, even more than the average player. It doesn't mean being a cheap-shot artist. It means playing with a mean, tough presence, through pain, never backing down.
Here's my All-Nasty Team heading into 2014.
Offense
QB -- Ben Roethlisberger, Pittsburgh Steelers: He takes a brutal beating at times and just keeps getting up for more. He is certainly a tough-guy quarterback.
RB -- Marshawn Lynch, Seattle Seahawks: He is a bruising runner who punishes tacklers. Getting in front of him is risky.
RB -- Danny Woodhead, San Diego Chargers: When you stand 5-foot-6 and can play in the league and produce the way he does, that's nasty. He is a tough, hard-nosed kid.
WR -- Steve Smith, Baltimore Ravens: He will fight any corner anywhere it seems. He never backs down. Has any receiver been in more brawls with defensive backs than him?
WR -- Anquan Boldin, San Francisco 49ers: He is big, tough and he blocks. His thick body and relentless effort have made him a big-play receiver. He's one of those players who always seems to be covered, yet makes big plays. That's tough.
WR -- Dez Bryant, Dallas Cowboys: He plays with a passion that shows up on Sundays, but he's also a big, physical receiver who won't back down from anybody.
TE -- Rob Gronkowski, New England Patriots: He is a big, strong physical tight end when he's on the field. Oh, he also blocks. But can you imagine trying to tackle him in the open field?
LT -- Andrew Whitworth, Cincinnati Bengals: He plays with a mean streak and he's huge. That's a nice combination. He can run block, and will do even more of that this season.
LG -- Mike Iupati, San Francisco 49ers: Look up mauler in the dictionary and his picture would be next to it. He is a tough run blocker, which calls for being nasty.
C -- Eric Wood, Buffalo Bills: He will battle with anybody inside and he came back from one of the nastiest broken legs you can imagine (look it up).
RG -- Kyle Long, Chicago Bears: He showed off his tenacity last year as a rookie. He got by with his toughness more than his technique last season.
RT -- D.J. Fluker, San Diego Chargers: He jumped right in as a rookie last season and showed off his nasty style. He body-slammed Oakland's Sio Moore last season in one of the violent plays of the year.
Defense
DE -- Arthur Jones, Indianapolis Colts: The brother of UFC champ Jon Jones, he has toughness and he's an all-day fight for anybody who lines up across from him.
DT -- Ndamukong Suh, Detroit Lions: Forget the cheap stuff, he's a force when he's playing clean too. He is quick, athletic, strong and nasty.
DT -- J.J. Watt, Houston Texans: There is no better defender in the league, and he plays with the toughness that coaches love.
DE -- Jared Allen, Chicago Bears: He is getting up in the years, but he is still capable of playing at a high level -- and with a lot of tenacity.
OLB -- Vontaze Burfict, Cincinnati Bengals: He has toned down his wild side from Arizona State, but he still gets after it and won't back down from anyone.
OLB -- Kroy Biermann, Atlanta Falcons: You have seen some of his toughness on display on Hard Knocks, but he's been that way for a long time. I saw him get in a nasty practice fight a few years ago.
OLB -- Matt Shaughnessy, Arizona Cardinals: He plays with a rugged style. He isn't a great player, but he gets by on his toughness.
CB -- Cortland Finnegan, Miami Dolphins: Opposing players used to hate him when he was at the top of his game. He would get under their skin. He just pushes the envelope at times.
CB -- Darrelle Revis, New England Patriots: You think he's just a cover corner? He will mix it up in the run game too. He isn't afraid to fight back against receivers either.
SS -- Kam Chancellor, Seattle Seahawks: He can light up a receiver in the back end, but is also a tough linebacker-like tackler in the run game.
FS -- Donte Whitner, Cleveland Browns: He might not be the best cover guy, but he will hit you. He will bring a nasty style to the Browns defense.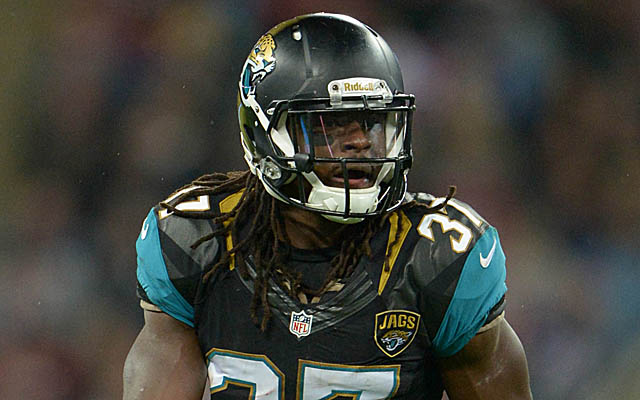 PRISCO'S 2014 ALL-UNDER THE RADAR TEAM
We know the stars of the NFL. They are everywhere, especially with the 24-hour news cycle. But I always like to look for guys who fly under the radar, players who aren't exactly household names but could be a big part of where their teams go in a season.
Here are some of those players, guys who make up my 2014 NFL Preseason All Under-the-Radar Team:
Offense
QB -- Ryan Tannehill, Miami Dolphins: We've talked a bunch about a lot of the young quarterbacks, but now in his third season Tannehill hasn't received much attention, although he did some good things last season. Is this the year he gets it?
RB -- Khiry Robinson, New Orleans Saints: He was not drafted after playing at West Texas A&M, but he showed late last season that he has the tools to be an effective runner. He will get more carries this time around.
WR -- Marvin Jones, Cincinnati Bengals: He will miss at least the first month of the regular season, but he emerged as a real threat opposite A.J. Green last year. He had 10 touchdown catches, including four in one game.
WR -- Kendall Wright, Tennessee Titans: All he does is catch passes, 94 of them last season. He does need to get more big plays with a per-catch average of just 11.5.
TE -- Garrett Graham, Houston Texans: With Owen Daniels gone, Graham is the top tight end in Houston. Playing for new coach Bill O'Brien, who loves tight ends, he should catch a lot of passes.
LT -- Terron Armstead, New Orleans Saints: He has a chance to be special. He started late last season as a rookie, had some problems, but he flashed great athletic ability.
LG -- Matt Slauson, Chicago Bears: Coming over from the Jets, he did a nice job at left guard for the Bears last season. He's a fighter.
C -- Jason Kelce, Philadelphia Eagles: He is the quarterback of the Eagles' fast-tempo offense. His athletic ability makes him perfect for it.
RG -- Brandon Fusco, Minnesota Vikings: He is a battler at right guard who is good in the run game. He isn't a great athlete, but he gets by with his physical style.
RT -- Demar Dotson, Tampa Bay Buccaneers: He is a long, lean tackle at 6-9, but he's developed into a heck of a player.
Defense
DE -- Mike Daniels, Green Bay Packers: He really came on last season as a down end in the 3-4 scheme. He has pass-rush skills, which separate him from some other down ends.
DT -- Damon Harrison, New York Jets: He plays the nose for the Jets, and playing inside of Muhammad Wilkerson and Sheldon Richardson, he doesn't get the notice he should. He's a load.
DT -- Phil Taylor, Cleveland Browns: He plays on a bad team, but a good defense. As the Browns defense improves, he will get his due.
DE -- Akiem Hicks, DE, New Orleans Saints: He's a 3-4 end, so in a 4-3 he would slide inside, but I had to find a spot for him on this team. He had an impressive season in 2013.
ILB -- Paul Worrilow, Atlanta Falcons: He started as a rookie in 2013 and did a lot of good things. Now he's stronger and knows the defense better. He's talented.
OLB -- DeAndre Levy, Detroit Lions: He is a good, steady player who doesn't get a lot of attention. The Lions rave about him.
OLB -- Emmanuel Lamur, Cincinnati Bengals: He is back after suffering a major shoulder injury last season and the coaches are raving about him. He is tall and can run and will stay on the field in passing situations.
CB -- Tramaine Brock, San Francisco 49ers: He was a nickel corner and then took over as a starter in Week 11 last season. He had five picks, two in one game.
CB -- Jimmy Smith, Baltimore Ravens: He is a good cover corner who had his best season in 2013. This could be his Pro Bowl season.
SS -- Johnathan Cyprien, Jacksonville Jaguars: This second-year safety is poised to have his breakout season, He is physical and can run.
FS -- Tashaun Gipson, Cleveland Browns: He is a playmaking safety who does a nice job in coverage, a must these days.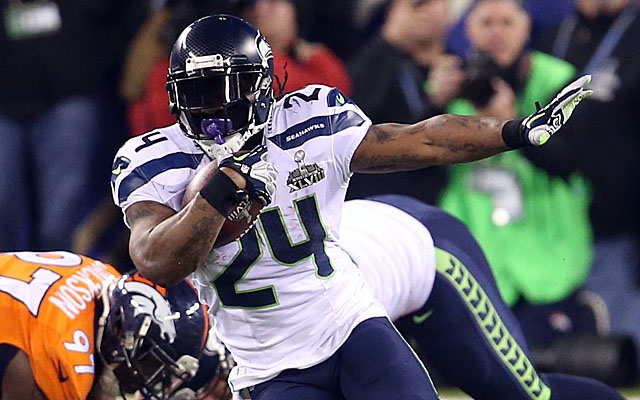 PRISCO'S ALL-DECLINING TEAM
Nobody beats Father Time. He is the undisputed champion of the world, taking down even the best and baddest in any sport.
You can fend him off for a time, but in the end he always wins.
Most of the players listed on my All-Declining team are losing those battles now. Some, though, have just lost it -- despite their age.
Seeing stars age, and seeing their skills deteriorate, is one of the cruelties of sports, but here is my 2014 NFL Preseason All-Declining Team.
Offense
QB -- Matt Schaub, Oakland Raiders: Isn't this obvious? In the course of 20 months, he's gone from high-priced starter to a guy fighting for his job with a rookie.
RB -- Marshawn Lynch, Seattle Seahawks: His yards-per-carry average was down last season to 4.2. He's not a kid anymore and he's taken a pounding.
WR -- Wes Welker, Denver Broncos: He dropped a lot of passes the past two seasons and his speed, which was never great, is starting to slow down. That's a problem.
WR -- Larry Fitzgerald, Arizona Cardinals: There is little doubt that Fitzgerald is slowing down. You can see it. He's still good, just not elite anymore.
WR -- Greg Jennings, Minnesota Vikings: He's 30 and his 11.8 yards-per-catch average was way down from his career average of 14.9. That's a bad sign. Some of it was because of bad quarterback play, but this will be his ninth season.
TE -- Antonio Gates, San Diego Charges: By season's end, he might be the second-best tight end on his own roster. He's really slowing down.
LT -- Michael Roos, Tennessee Titans: The Titans drafted a left tackle in the first round because Roos is getting up in the years. He's got one or two more years left.
LG -- Logan Mankins, New England Patriots: He had some issues last season that hint that his play is dropping off. Can he rebound this season?
C -- Nick Mangold, New York Jets: He is still a solid player, but he's just not as dominant as he used to be. At 30, he's not top-10 anymore.
RG -- Jahri Evans, New Orleans Saints: The dominant right guard we saw for years had a little drop in play last season. Was it a one-year aberration or a sign of age?
RT -- Doug Free, Dallas Cowboys: They paid him big money a few years ago, and it just hasn't paid off. He's OK, but not much more.
Defense
DE -- Darnell Dockett, Arizona Cardinals: He was once the alpha male on the defense, but not anymore. He's still solid, but not what he used to be.
DT -- Domata Peko, Cincinnati Bengals: He had some really bad games last season inside for the Bengals. The consistency wasn't there.
DT -- Haloti Ngata, Baltimore Ravens: He's still a good player, but he isn't as good as his reputation anymore.
DE -- Julius Peppers, Green Bay Packers: The tape wasn't as pretty last year for him in Chicago. Maybe the change of scenery will help.
ILB -- D'Qwell Jackson, Indianapolis Colts: He was once an underrated player, but at 30 his skills are eroding. The Colts paid him big money to sign as a free agent.
OLB -- Lance Briggs, Chicago Bears: He's still good, but isn't as good. Speed was a big part of his game for years, and now he's slowing down.
OLB -- Chad Greenway, Minnesota Vikings: He really struggled in coverage last season, and that used to be a strong suit for him. That's age, folks.
CB -- Ike Taylor, Pittsburgh Steelers: I love the way he's played over the years, but his skills are eroding. Does he have one more year left?
CB -- Brandon Flowers, San Diego Chargers: He went to the Pro Bowl on reputation last season, not play. Now he's in San Diego because of it.
SS -- Dashon Goldson, Tampa Bay Buccaneers: He can still pack a punch in the run game --- too much sometimes -- but I think he showed some issues in coverage last season. Do the Bucs have buyer's remorse?
FS -- Ryan Clark, Washington Redskins: He comes over from the Steelers where he really struggled last season. He has a future in television, and it might be sooner than he thinks.