Tim Duncan and Manu Ginobili out Wednesday for the Spurs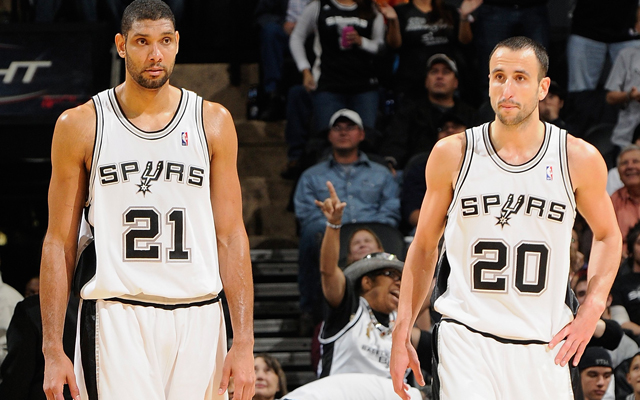 Ginobili and Duncan will rest Wednesday and not suit up against Minnesota.
(Getty Images)
Tim Duncan and Manu Ginobili are both expected to miss San Antonio's nationally televised game Wednesday against the Timberwolves. Duncan is still recovering from a knee sprain he sustained Sunday, while Ginobili has a tight hamstring.
Remarkably, injuries have not really affected San Antonio's play, as their offensive is largely self-reliant and their shooters can still knock down 3s and make the extra pass. The Timberwolves are unlikely to feel much sympathy for San Antonio, as they're missing both Andrei Kirilenko and Kevin Love and have suffered a season rife with injuries.
MRI's confirmed no structural damage for Duncan, and he and Ginobili continue to be listed day-to-day.