The Toronto Maple Leafs are inviting you to watch paint dry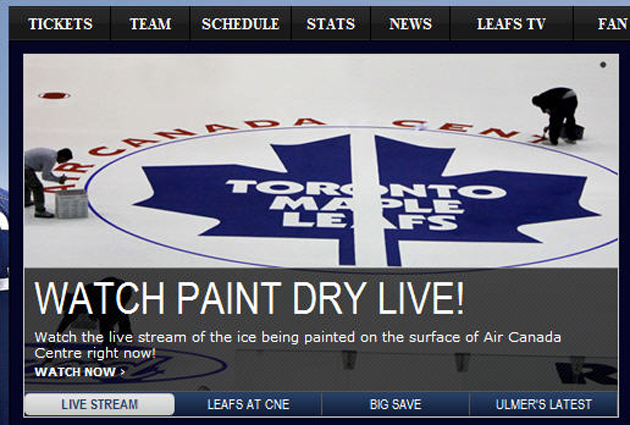 Is this what we will have to look forward to if there is an NHL lockout? Yes. That's it. That's all there will be.
It's not exactly the most exciting time of the year to be a hockey fan.
It's the dog days of the offseason. Almost all of the major roster transactions have already taken place. It's that long, seemingly endless empty period between free agency and the (scheduled) start of training camp. And on top of all that, now we have to worry about the impending doom that comes from a potential lockout due to a still unsettled CBA.
We get it. There isn't much happening, and what is happening (labor negotiations) is depressing and boring. Thankfully the Toronto Maple Leafs have provided us with the ultimate time-waster on Wednesday and invited us to watch the crew paint the ice at the Air Canada Centre. Why? We have no idea. There's even a live feed for it from the top of the arena.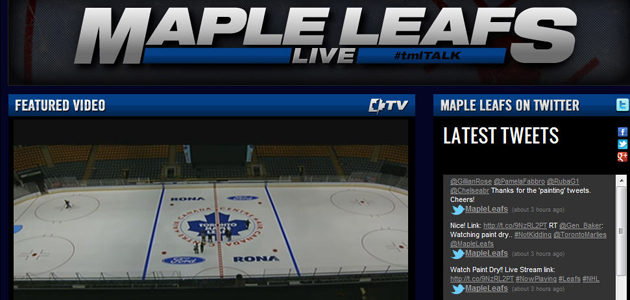 Hey, Owners and players. About that CBA? Get it done. Fast.
For more hockey news, rumors and analysis, follow @EyeOnHockey and @agretz on Twitter and like us on Facebook.