NHL lockout: Your daily hockey fix for Day 5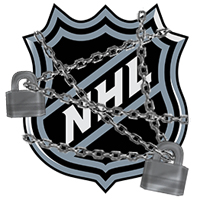 This is Day 5 of the NHL lockout, 2012 edition. Every day, we'll serve up some CBA talk and help you get your hockey fix. Let's begin, shall we?
CBA roundup
• Including exhibitions (right now it's only exhibitions), 60 games have been canceled so far.
• Alex Ovechkin signed in the KHL for the lockout and is now threatening it could be for longer. "If the league decides to cut our salaries and cut our contracts for what they want, I don't know how many guys will be coming back." I'm not sure how much of a choice they would have considering the memorandum of understanding between the NHL and KHL on players under contract. Sounds like posturing. But if he and other players could stay in the KHL, this would be some real leverage. (Washington Times)
NHL Lockout
| | |
| --- | --- |
| | |
More NHL coverage
• If Sidney Crosby is still thinking about playing overseas during the lockout, this could be enough to deter him and/or whatever teams would be interested. His agent, Pat Brisson, said in a radio interview that it could cost $400,000 a month just to insure part of Crosby's contract with the Penguins. Considering his recent issues, it's not terribly surprising it's a high number, but it's still eye-popping. (Chris Johnston)
• We recently shared a link wherein the idea was brought forth that the Stanley Cup should be presented to a non-NHL team should the whole season be canceled. It seemed a bit premature and a trifle silly. The Cup trustees feel the same way, as they said while they have the option to award it to another champion it will remain an NHL trophy. Sorry, kick-ass rec team in Saskatoon, you won't be hoisting Lord Stanley. (National Post)
• Besides the healthy players, you know who else doesn't get paid in a lockout? The referees. The zebras are stuck in limbo as they wait for a resolution to be found in CBA talks. Otherwise, they aren't plying their trades. (Edmonton Journal)
• One league that stands to benefit from the lockout is the AHL. It will continue to operate despite the impasse of its parent organization of the NHL. You'll soon still be able to see guys like Ryan Nugent-Hopkins, Jordan Eberle and Jeff Skinner playing; it'll just be in places like Oklahoma City and Charlotte instead of Edmonton and Raleigh. (National Post)
Hockey fix
For today's video hockey fix, let's take you back to one of the most exciting situations possible in the sport: Overtime in a Game 7. Double-overtime, in fact. At a game that ended around midnight outside Miami, Adam Henrique scored the game- and series-clinching goal to boost the Devils past the Panthers.
For more hockey news, rumors and analysis, follow @EyeOnHockey and @StubitsCBS on Twitter and like us on Facebook.