NHL lockout: Jonathan Toews sounds off on Gary Bettman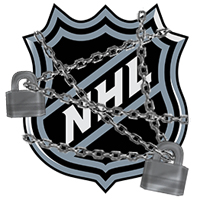 There were plenty of reactions in the wake of the NHL canceling the first two weeks of the NHL schedule on Thursday afternoon, and none of them were positive. It's the third time since 1994 the NHL season won't start on time due to a labor dispute, with all of those stoppages coming under the watchful eye of commissioner Gary Bettman.
Chicago Blackhawks captain Jonathan Toews has certainly noticed that and doesn't seem happy about it, sounding off to beat writer Chris Kuc of the Chicago Tribune following Thursday's announcement.
Said Toews, "It's another disappointing but expected move from the league. This seems to be our commissioner's bread and butter; it's almost like he is excited to take away hockey from the fans and the players just because he can. Personally, I still haven't heard a valid argument from the league for what they are doing, just that they want more and last time it wasn't enough. If they would be as determined to solve these issues as they are quick to point the finger at us [the players], this would be settled by now. But they aren't, and now we know we'll miss at least two weeks because of it."
Thursday's announcement resulted in the cancelation of 82 games on the NHL schedule (though they could be rescheduled if an agreement is reached quickly enough), and the two sides have no further talks scheduled.
Under Bettman's watch, the NHL has now missed 1,780 games due to labor strife. While Bettman is the one common denominator and he's the one person who always takes the most blame and is the focal point of all the fist-shaking and outrage, it's only fair to keep in mind that there are 29 owners around the league who are willing to go along with it.
For more hockey news, rumors and analysis, follow @EyeOnHockey and @agretz on Twitter and like us on Facebook.