NHL lockout: Your daily hockey fix for Day 21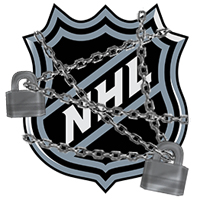 This is Day 21 of the NHL lockout, 2012 edition. Every day, we'll serve up some CBA talk and help you get your hockey fix. Let's begin, shall we?
CBA roundup
• The NHL lockout is now three weeks old (time flies, doesn't it?) and has resulted in 82 regular-season games being missed. For now.
• NHL commissioner Gary Bettman sat down for a Q & A with Roy MacGregor of The Globe and Mail that touched on a wide range of lockout-related subjects, including the number of NHL lockouts Bettman has been a part of. MacGregor asked if somebody else had been in charge of the league, would it have cut down on the number of lockouts. Bettman's response:
"That would require a fair amount of speculation. I suppose that anybody in my position, knowing what I know, would have done the same things. But it's not just hockey. The NFL and the NBA in the last year and a half have both had work stoppages, and baseball, I think prior to the last decade, had eight consecutive work stoppages. Labor relations has become a fact of life in professional sports. You hope that ultimately you get to a place that is fair and sensible for both sides. And when you get to that place, you sometimes can't do it in one step or two steps. Sometimes it takes multiple steps. But the goal is to get to that place where you've got the right system, you've got the right arrangements and that both sides are comfortable and that it's fair. That's the goal."
The full interview can be seen at The Globe and Mail. [Globe and Mail]
• On Friday, there was some belief from former NHL general manager Mike Smith that the players would end up winning this dispute in the long run. Washington Capitals defenseman Karl Alzner doesn't share that perspective and believes the players are going to come out on the losing end.
"But who's going to be the first one to bite the bullet?" Alzner told Chuck Gormley of CSN Washington. "No one wants to lose the negotiation. We understand we're definitely not going to win it." [CSN Washington]
• ESPN's Pierre LeBrun on Friday's surprise meeting: "In short, both sides expressing to each other that it's time to compromise."
Indeed it is. [Pierre LeBrun on Twitter]
• Bruce Garrioch of the Ottawa Sun sees Friday's meeting -- which was done in secret so they wouldn't have the pressure of the media "hanging over their heads" -- as a positive sign simply because the two sides were sitting in a room talking to each other. [Ottawa Sun]
Hockey fix
We mentioned Friday that Mario Lemieux turned 47, but he wasn't the only NHL legend who celebrated his 47th birthday on Friday: Patrick Roy turned the same age, making Oct. 5, 1965 what has to be one of the best days ever for future Hockey Hall of Famers.
For your daily hockey fix, here is our favorite Roy moment, when he dropped one of the best post-game press conference lines in sports by informing us that he can't hear a single word that Jeremy Roenick is saying to him.
For more hockey news, rumors and analysis, follow @EyeOnHockey and @agretz on Twitter and like us on Facebook.