NHL lockout: Your daily hockey fix for Day 30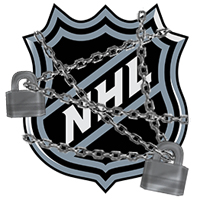 This is Day 30 of the NHL lockout, 2012 edition. Every day, we'll serve up some CBA talk and help you get your hockey fix. Let's begin, shall we?
CBA roundup
• The lockout has eaten up a total of 179 games -- 97 preseason games and 82 regular-season games.
• Very soon that number is likely to expand even more. Expect the next chunk of games to be canceled in the next couple of days. Aren't lockouts fun? (@APortzline)
• That's unless the two sides reach a new CBA deal on Tuesday (HA!) Over the weekend it was revealed that talks were scheduled to resume Tuesday, but we still don't know where and what they will be discussing. I guess the good news there is that means they aren't not talking about the core economic issues, at least yet. But it will probably be in New York and on the ancillary items once again.
• Despite the lockout and owners having gag orders while players are traveling the globe, Elliotte Friedman manages to keep in touch with his NHL contacts and the vibe he's getting right now from them is, well, not good.
We're probably about a month or two away from really realizing how long this is going to go. But, even if this season is saved, the scars will be visible and deep. All of that anger gives Bettman and Donald Fehr plenty of ammunition to maintain hard lines. They don't care what the fans think, and, in times like this, they are both paid extremely well to ignore public pressure.

When players/executives/owners say they see this going into next season, I believe them. Right now, there is little reason to believe otherwise.
Oh joy! Not to say that surprises us much, but just hearing the pessimism makes it seem more real. And the NHL can't have the fans help them save this mess the way baseball's fans did in 2002, as Friedman explain. (CBC)
• Part of the heart of Friedman's story above concerns the fans returning to the game and he isn't so sure they all will. He's hardly alone in that department. Adrian Dater believes the same thing about the fans and how they'll react.
I may be wrong, but I do not feel like the bread-and-butter fan will be back to NHL games whenever the masters of the universe deign to drop the puck again on a real game. Not this season anyway. I've just talked to too many people that I trust to be hardcore hockey fans who say they really are tired of all this and don't feel like giving their time, money and attention to this league as much anymore, even if they come back. (Denver Post)
• Ever wonder what exactly is going through Gary Bettman's thoughts during the lockout? Probably not, but Norman Chad did. I think it's safe to say that out of this entire entry, maybe one or two actually crossed his mind. (Washington Post)
Hockey fix
Today we're going back just a couple of years for one of the oddest Stanley Cup-winning goals we've ever seen. It wasn't so much the goal itself that was weird -- although it was a bad goal to give up -- but how everybody reacted. Patrick Kane knew right away he had won it and then slowly his Blackhawks teammates realized what had happened. It took even longer for the CBC's Jim Hughson to call the winner. For a second it was Kane celebrating the Cup on his own. Regardless, Chicago's Cup drought was history.
For more hockey news, rumors and analysis, follow @EyeOnHockey and @StubitsCBS on Twitter and like us on Facebook.