NHL lockout: Bill Daly says he's more discouraged than he has ever been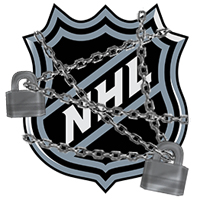 It hasn't been a great week on the NHL labor front.
Pessimism seems to be at an all-time high, and reports are starting to surface that the next round of games could be cancelled sooner rather than later.
And the after that? Potentially the season.
It's a cycle that has become all too familiar for hockey fans, and their frustration is definitely building.
The same can be said for NHL deputy commissioner Bill Daly.
"I'm more discouraged now than I have been at any point in the process," Daly said to the Canadian Press on Thursday.
The two sides met for the better part of last week and seemed to be making at least some progress until things started to fall apart on Friday. The main issues remain the split of hockey related revenue, the NHL's "make whole" proposal, as well as player contract rights. The dispute has already led to the cancellation of 326 regular season games and the Jan. 1 Winter Classic in Ann Arbor, Mich., which was supposed to involve the Detroit Red Wings and Toronto Maple Leafs.
The talk of cancelling the season already seems a bit premature based on past NHL work stoppages. The 1994-95 season, which saw each team play a 48-game intraconference schedule, didn't start until mid-January (a deal was reached that season on Jan. 11). The 2004-05 season wasn't officially cancelled until the middle of February.
As of Thursday, it's only Nov. 15. So we're quite a ways off from both of those dates.
But there's also this: throughout much of the lockout, there have been comparisons made to the labor dispute that led to the shortened NBA season in 2011-12. As Renaud Lavoie of RDS points out, NBA commissioner David Stern threatened that the season was in jeaopardy almost one year to the day.
A new deal was reached two weeks later.
November 14 2011 in the NBA. David Stern warns the season is "now in jeopardy." 12 days after a deal was in place.

— Renaud Lavoie (@RenLavoieRDS) November 15, 2012
Feel better about the situation? No? Can't say that we blame you.
For more hockey news, rumors and analysis, follow @EyeOnHockey and @agretz on Twitter and like us on Facebook.