Report: Greg Jamison $20 million short in attempt to buy Coyotes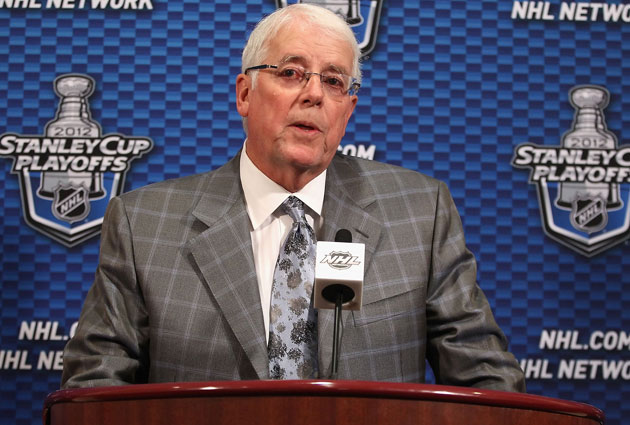 Greg Jamison was identified as the NHL's preferred suitor. (Getty Images)
There are very few hoops left to be jumped Greg Jamison to finish his purchase of the Phoenix Coyotes and finally provide some stability to the NHL's most unstable franchise. In fact, the road appeared to be paved when the city of Glendale rejected a petition to get the lease agreement on the ballot for public vote.
So why hasn't the deal been consummated and announced yet? After all, Shane Doan would really like to know what's going on. A certain franchise captain would like to return.
Well there's a pretty serious holdup at play according to Mike Sunnucks of the Phoenix Business Journal.
Prospective Phoenix Coyotes buyer Greg Jamison is approximately $20 million short of the money he needs to buy the hockey team and keep it in Glendale.

The Coyotes deal is on tenuous ice but could still happen, according to multiple sources familiar with the team's three-year ownership saga and uncertain future in the Phoenix market.

Jamison is courting new investors and partners to help him cobble together the money and financing needed to purchase the team from the National Hockey League.
Sunnucks continues that the NHL's asking price of $170 million isn't likely to come down any, even if it is desperate to finally sell the franchise that it has owned for three years.
This has been one of the concerns all along since Jamison entered the picture. Would there be enough money? In comparison's sake, this is peanuts for a franchise in the NHL. It's as low budget as a team gets in this day and age but Jamison is still struggling to get the money per reports.
Admittedly I'm not an NHL financier or anything like that but I would be worried about the future of the franchise if Jamison is having a hard time buying it now. It's not like once he gets his foot in the door he'll be making money. Owning the Coyotes is a losing venture and unless there is a serious overhaul of the CBA that's not going to change. So if he's struggling to get the money now, what happens when the team starts hemorrhaging money a year into his ownership?
If it's not one thing it's another with the Coyotes.
Now I leave you with the all-too appropriate Lambchops song of torture (and sorry in advance for getting this stuck in your head all week).
For more hockey news, rumors and analysis, follow @EyeOnHockey and @StubitsCBS on Twitter and like us on Facebook.