Shea Weber's contract will not contain a no-trade clause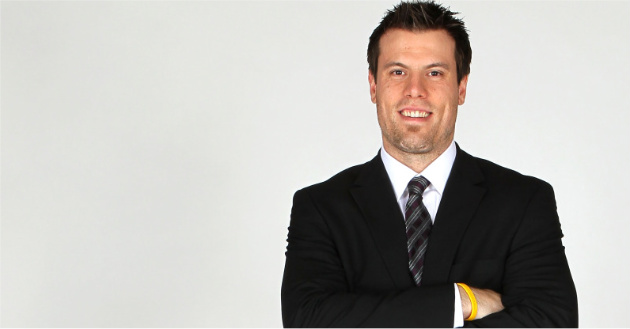 Shea Weber's contract with the Predators will not contain a no-trade clause. (Getty Images)
Shea Weber 's massive 14-year, $110 million contract has (finally) officially been registered with the league. The last remaining hurdle for Weber and the Nashville Predators to clear was whether the deal would contain a no-trade clause. According to Weber's agent, via Joshua Cooper of the Tennessean, the deal will not contain a no-trade clause or a no-movement clause.
By league rules a player can not be traded when a team matches an offer sheet (as the Predators did when the Flyers signed Weber to a 14-year offer sheet in restricted free agency) for at least one year.
That means Weber is guaranteed to be a Predator for at least the 2012-13 season. That doesn't mean you should expect the Predators to look to trade him after that year is up.
The decision to match the offer was one of the biggest moments in Predators franchise history. Had they let him go, it would have been an obvious blow to a team that already lost one top-pairing defender this summer when Ryan Suter signed a 13-year, $100 million contract in free agency with the Minnesota Wild.
In 78 games last season Weber, Nashville's captain for the past two years, scored 19 goals to go with 30 assists. Since the start of the 2008-09 season, Weber's 74 goals are the most among NHL defensemen. No other blue-liner has scored more than 52 over that stretch.
For more hockey news, rumors and analysis, follow @EyeOnHockey and @agretz on Twitter and like us on Facebook.